Światło
Światło · dir. Paweł Hejbudzki
Poland 2009, 4'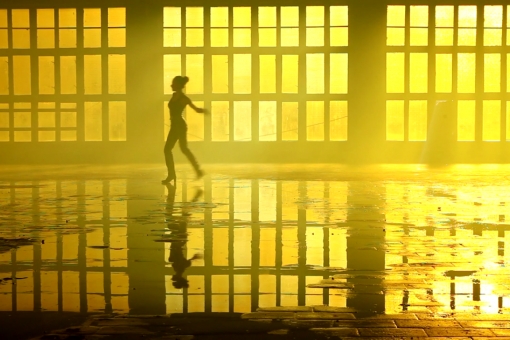 Screenings
06/27, 19:30 · Baj Pomorski – hall B
The students of the Faculty of Directing and Cinematography at the Warsaw Film School are obliged to prepare five short films, during the entire year. The topics are the following: light, conversation, erotica, chase and "seven takes: a story without words". Światło is one of the exam short films by Paweł Hejbudzki, made in 2009.
| | |
| --- | --- |
| Director: | Paweł Hejbudzki |
| Screenplay: | Paweł Hejbudzki |
| Music: | Marcin Przybyłowicz |
| Cinematography: | Michał Modlinger |
| Cast: | Ada Esayan, Krzysztof Rudziński |
Paweł Hejbudzki was born in 1980, in Torun. He is a promising director of the young generation, who has already won many awards. He has graduated from the University of Warmia and Mazury in Olsztyn. He is currently studying at the Warsaw Film School. His love affair with art began in a student's radio — UWM FM Olsztyn. In 2005, he created "Aron" —  his own independent film studio. His first indie documentaries took the Polish independent film festivals by storm. He became famous in 2009, after making A State of Mind — a controversial documentary that told a story about his grandparents.