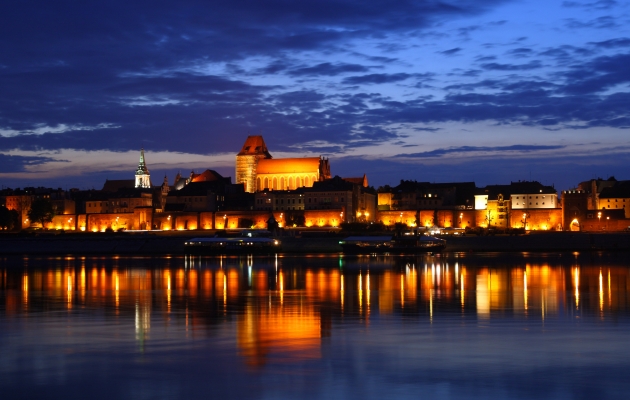 The city, hosting TOFIFEST. Kujawy Pomorze Region since its beginnings, is an exceptional, incredible conglomerate of medieval gothic and revolutionary thought. Next to unique, gothic Old Town, the best preserved [apart from Cracow] in Poland and one of UNESCO World Heritage Sites, Toruń also has the 19th century district called Przedmieście Bydgoskie. This is a place full of explosive mixture of people living there [artists, activists] and houses made of Prussian walls, finally a wild park in English style, gloomy and terrifying in the winter, sultry, damp and impressive in the summer.
This is the birthplace of many figures thanks to whom the world changed, went forward, although somewhat against the grain.
This is the city where Nicolaus Copernicus was born, according to the proverb the man who "stopped the Sun and moved the Earth". This is also the birthplace of Thomas Soemmering – constructor of the first telegraph, Samuel Bogumił Linde – lexicographer of the Polish language, Adam Freytag – the builder of most of Dutch fortifications of the 17th century, and Fryderyk Skarbek – Chopin's uncle, discoverer of differences between male and female skeletons.
Toruń as the city of film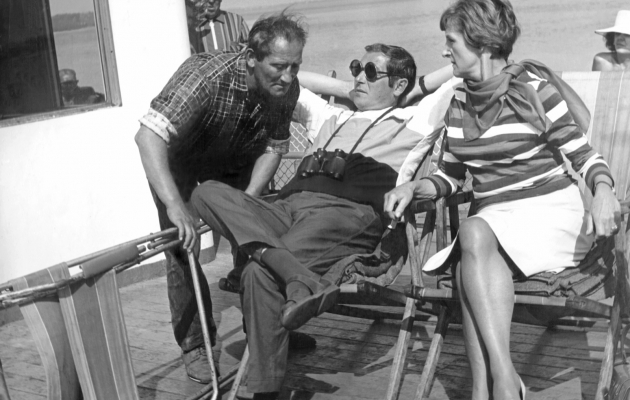 This is where Bogusław Linda comes from – the actor who revolutionized thinking about man in Polish cinema, as well as "Polish Marlene Dietrich" Helena Grossówna, and Bolesław Michałek, one of the most outstanding Polish film critics, called the ambassador of Polish cinema. Toruń was also the place where some of the most important Polish films were produced, for instance Filip Bajon's debut "Aria dla atlety" ("Aria for the Athlete"), Marek Piwowski's cult "Rejs" ("The Cruise"), or Jerzy Hoffman's "Prawo i Pięść" (the Oscar nominee director for "Potop"), called "Polish western".
Toruń and neighbouring Bydgoszcz are hometowns of such figures of film world as actresses - Pola Negri, Grażyna Szapołowska, Małgorzata Kożuchowska, Joanna Koroniewska, directors - Kazimierz Karabasz, Maciej Cuske, Marcin Sauter, and representatives of young generation - Rafał Kapeliński, Tomasz Matuszczak, Tomasz Szafrański, Mikołaj Walenczykowski, Krzysztof Nowicki. During Tofifest. Kujawy Pomorze Region you can find their traces in the meantime while walking around the city – old, but young at heart.
Toruń is sometimes claimed "Polish Oxford", because of 40 000 young people studying at Nicolaus Copernicus University.
Cultural map of the city is enriched by numerous institutions, clubs and organizations constituting a living tissue of the city. One of the most important city institutions is the Centre of Contemporary Art "Znaki Czasu" (CSW), which is focused on presentation of international contemporary art. CSW contains Kino Centrum, a cinema presenting artistic repertoire, and Studio + Kitchen, a multifunctional workshop space designed by Tomek Rygalik.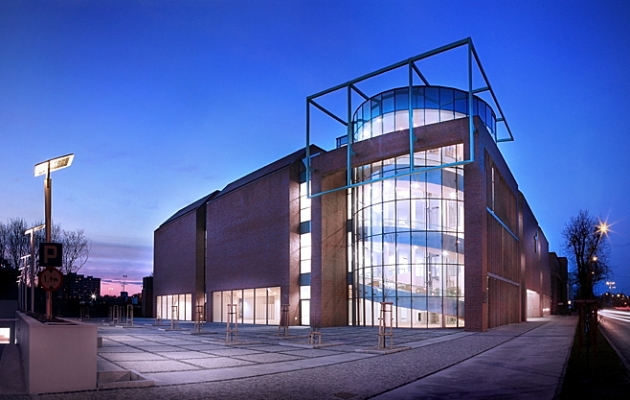 Wilam Horzyca Theatre, Baj Pomorski Toy Theatre, the Artus Court, or Od Nowa Club are strategic places for every culture-eater.
And some history…
While Europe was overwhelmed by counter-reformation rage and full of burning stakes, in 1645 Coloquium Charitativum was held in Toruń. Protestants and Catholics were having a dispute on how to bring those religions closer… In this city you will find origins of many ideas. This city is never bored … and it does not sleep soundly.
Come and see.