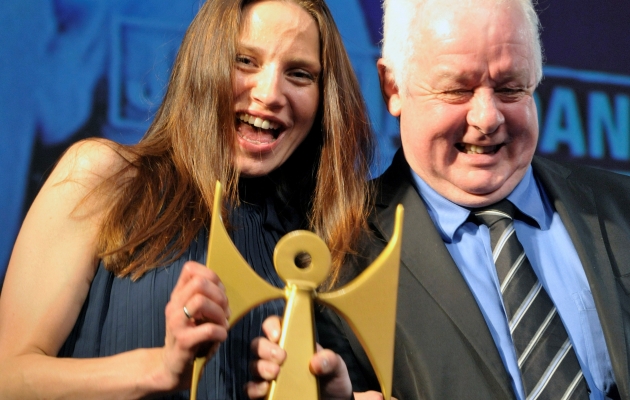 Statutory awards
ON AIR: Grand Prix — Golden Angel
An award for the director of the best film in the On Air competition.
FROM POLAND: Golden Angel (Audience Award)
An award for the director of the best Polish film.
Special Awards
Flisak – award for film artist coming associated with Kujawsko-Pomorskie region
The founder is Michał Zaleski, Mayor of Toruń. This is the oldest regional film award in Poland. It was established at the first edition of the festival as an important element of cinema promotion in Kujawsko-Pomorskie region.
Golden Angel for Artistic Insolence intended for outstanding figures of European cinema
This award is granted to an outstanding filmmaker – director, actor, or cameraman, whose artistic path proves his or her inner rebel and insolence.
Award of the Marshal of Kujawsko-Pomorskie Region for acting debut
Golden Angel for a Promising European Actress
Golden Angel for Lifetime Achievement
Golden Angel for the Lady of Polish Cinema