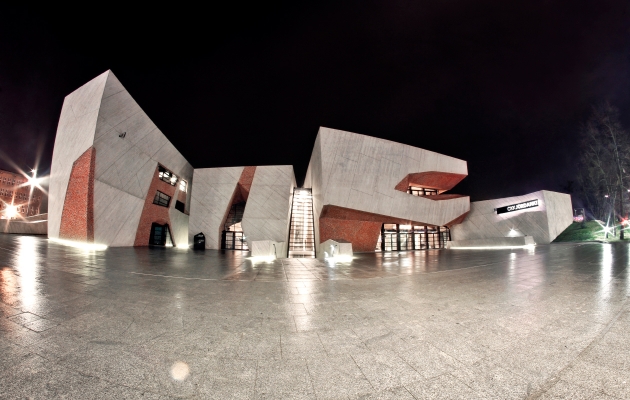 Festival Headquarters – The Cultural and Congress Centre Jordanki
The Cultural and Congress Centre Jordanki occupies 22,000 square metres of unique architecture, located in the very heart of Torun, and adjacent to the Old Town that is listed as one of the World Heritage Sites. The facility has been designed as multifunctional and modular, which enables organising the most daring cultural events, as well as large-scale conferences, congresses, and fairs. The building houses a concert hall and a small hall that can be directly connected. Thanks to using mobile auditoriums, it is possible to adapt both halls to events requiring a flat floor, i.e. big concerts, fairs, car presentations, or to those requiring a theatre configuration. The acoustics of the concert hall can be modified, using mobile ceilings, while the small hall has been equipped with a 3D cinema sound system. Furthermore, the Centre has additional three modular conference rooms, a restaurant, a professional press room, a recording studio, and an underground parking garage for 185 cars.
The building has been designed by Fernando Menis, a world famous architect, and its unique mass, as well as the solutions regarding acoustics and shape of the auditorium space, provide a perfect combination of both aesthetic and functional qualities. In the autumn of 2010, the Centre building was selected as the best cultural project of the future, during the World Architecture Festival (WAF). The architecture of the facility demonstrates a harmonious fusion of modern trends and the historic heritage of Torun. The brick interior is a reference to the Gothic architecture of the Old Town, while the entire façade of the building is covered with light, almost white concrete that blends into the surrounding greenery.
Cinema City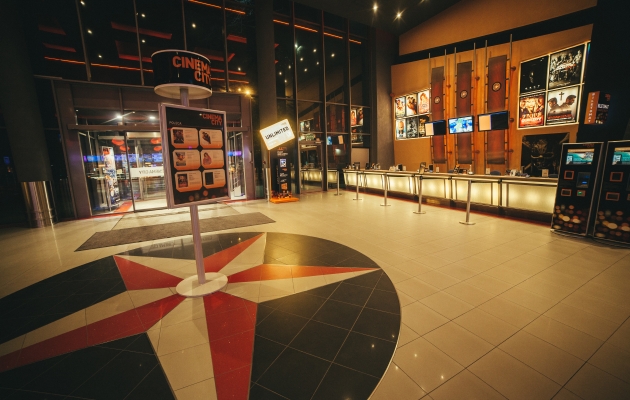 Cinema City Toruń Czerwona Droga is located in the vicinity of the Old City. It houses 12 air-conditioned screening rooms capable of accommodating more than 2,400 viewers. All screening rooms are equipped with innovative film projection technology, high class sound systems and comfortable cinema seats.
Courtyard of the Old Town City Hall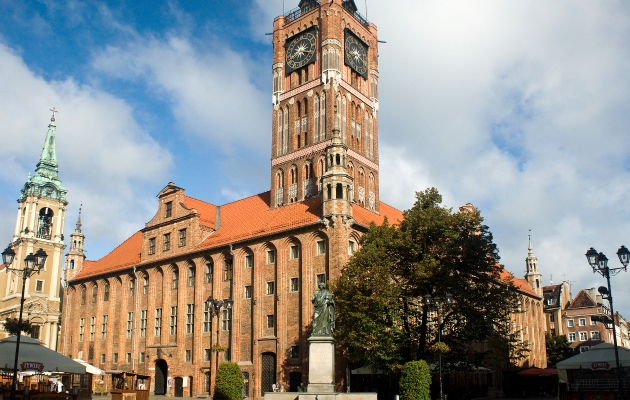 KoŃcÓwa