Hotel Bulwar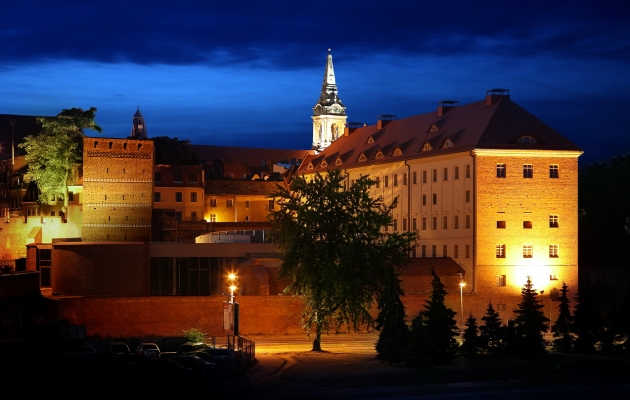 Located at the picturesque boulevard by the Vistula River, in the direct neighborhood of the Leaning Tower, defensive walls and other wonderful gothic buildings, Hotel Bulwar constitutes a unique part of the panorama of the Old Town in Toruń. Hotel windows provide a view of distinguished monuments, the lazily meandering Vistula and the bridge, which is originally illuminated in the evenings.
Hotel Bulwar is situated in the old building of barracks (Koszary Racławickie). A team of architects and conservationists has created a project, in which the history of the building smoothly mingles with the requirements of the modern hotel with high, four-star standard. The special atmosphere of this hotel is also provided by the exceptional service.
Mercure Hotel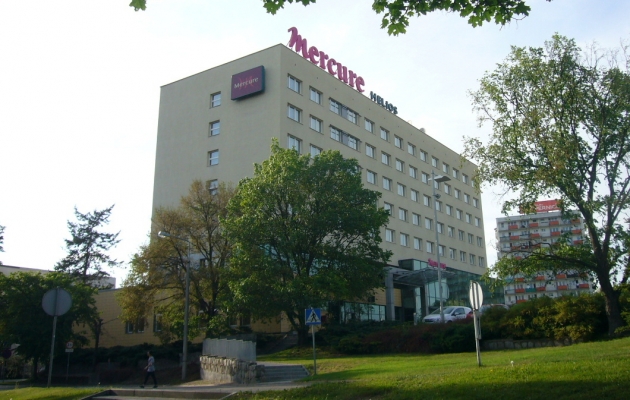 It is located in the very heart of Toruń, in the close neighborhood of the Old Town as well as romantic and historic Bydgoskie District.
It is one of dozen or so Mercure Hotels in Poland. The modern design of the hotel is reflected in its unique decorations and high standard of cozy interiors. The quality of performed services makes the visit in Mercure pleasant for guests.
Hotel Ibis Budget Toruń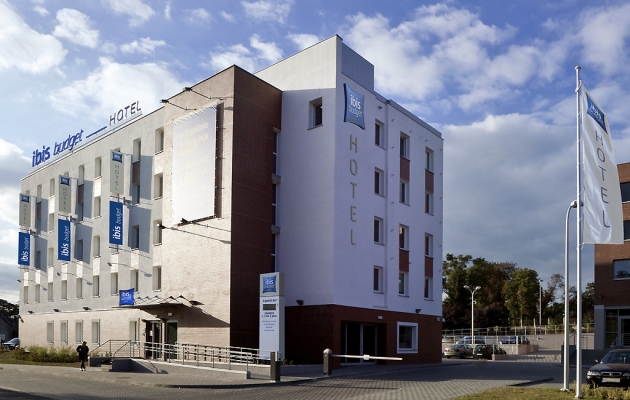 The Ibis budget hotel Torun is situated right next to the Torun Old Town and 50 km away from the Ignacy Jan Paderewski airport in Bydgoszcz.
The hotel offers guests a cheap night's sleep in one of its 83 comfortable rooms with an en-suite bathroom with a shower, TV, air conditioning, and wireless internet access. The hotel has its own parking lot. People travelling around Poland will appreciate the closeness of the roads connecting Torun with Katowice, Lódz and Tricity (Gdansk, Gdynia, and Sopot).
Hotel Nicolaus****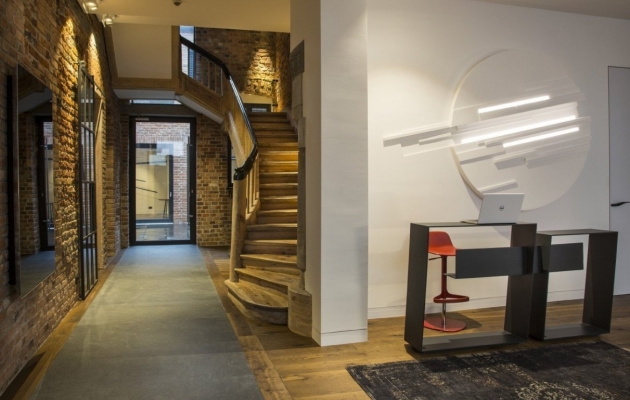 Nicolaus **** is a boutique hotel located in a bourgeois tenement, vis-à-vis the Nicolaus Copernicus House, in the very heart of the Old Town entered into the World Heritage Site.
Definitely, that's a place for those wanting much more than simply accommodation. It's style, it's creativity all around. Yet, pleasure is pleasure and work is work, so they are most prepared to host also these of you who travel on business and need comfortable functionality. No matter what the reason of your travel, they have everything you need. Close to the heavenly beautiful Old Market Square and all the attractions of Torun, reachable on foot, they are absolutely a unique point on the map of the city. The Nicolaus Hotel**** offers you 26 high standard rooms, restaurant, café and lobby bar, bistro, conference halls and a banqueting hall.
monka apartments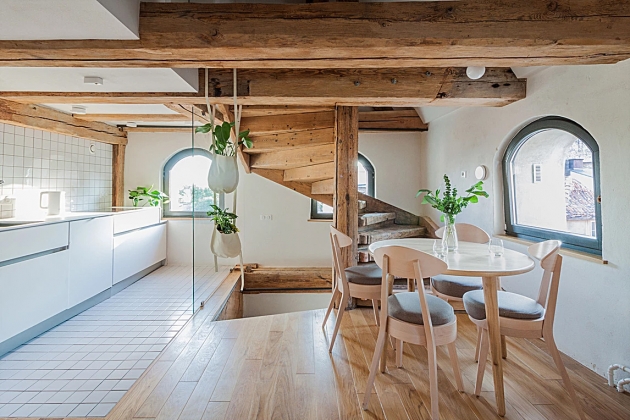 Hotel Spichrz