Szeroka № 9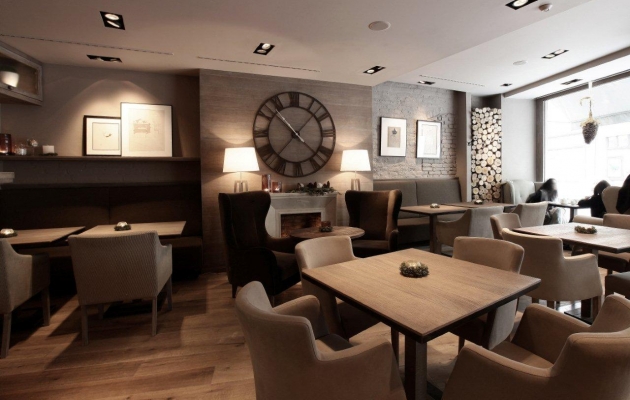 The basis for the creation of Szeroka № 9 restaurant were travels and pleasure of unique cultural and aesthetic experiences. It was created for those who appreciate a rest with a cup of good coffee or a glass of good wine, and in eating meals visual sense for them is just as important as the taste buds. In a word-place of feast for all the senses.
Manekin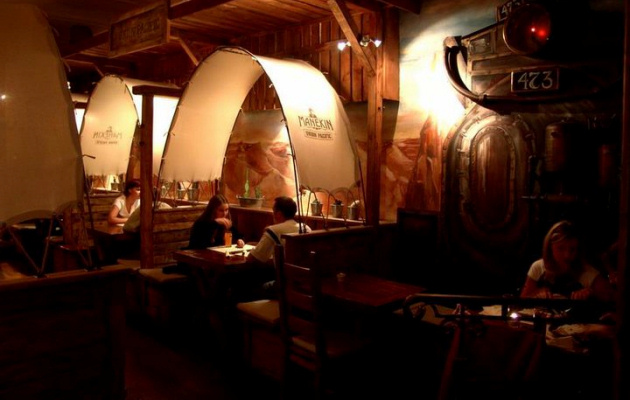 Manekin is a crêperie located in the very heart of the Old Town, in the Old Market, in a beautiful and charming place surrounded by old tenements. In Manekin, you can taste some great crêpes, which have already become a legend, just like Toruń gingerbreads.
Loft79 Restaurant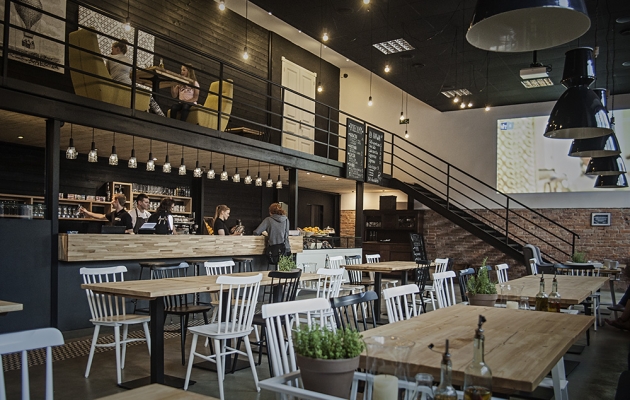 Loft79 restaurant in Torun is a unique and modern place in which everyone can feel special. We created selected menu based on natural, high-quality products. You can eat here a tasty dish in a nice, family atmosphere. For the youngest there was made a special corner of play. Friendly, competent staff will ensure that all your demands will be satisfied.
Jan Olbracht Browar Staromiejski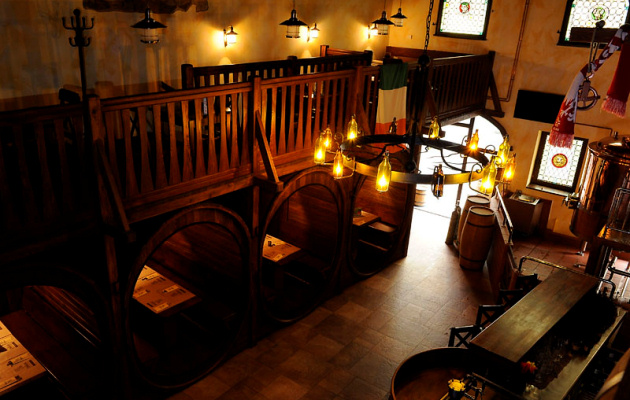 Jan Olbracht Browar Staromiejski is the one and only place of that type in Toruń, where you can find the installation for the beer production where the beer is made before guests' eyes. Guests can taste dishes of polish cuisine with Bavarian elements while drinking traditionally made beer. Brewery and the restaurant fill the whole house – they are located on three floors. Professional stuff will serve and prepare specialities for the guests of the restaurant and will be the guarantee of the good taste and atmosphere of that place.
Lenkiewicz Cocktail Bar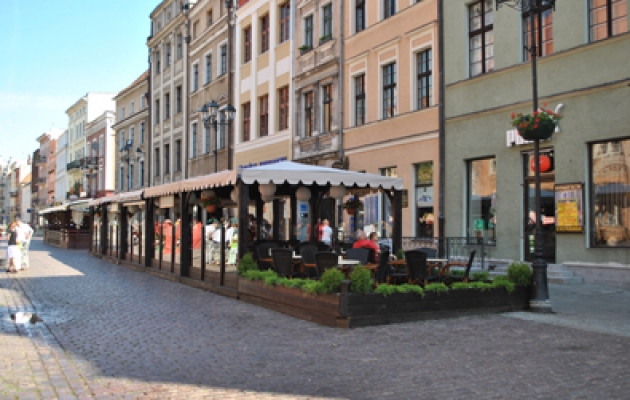 This cocktail bar was created for people who would like to spend their time pleasantly, in a nice, modern place. The bar offers cocktail classics known everywhere (such as Bellini, Cosmopolitan, Caipirinha, Mojito and Pina Colada), as well as cocktails with our specialty – ice cream. Lenkiewicz recommends also a wide range of wines and whiskeys from all over the world.
Metropolis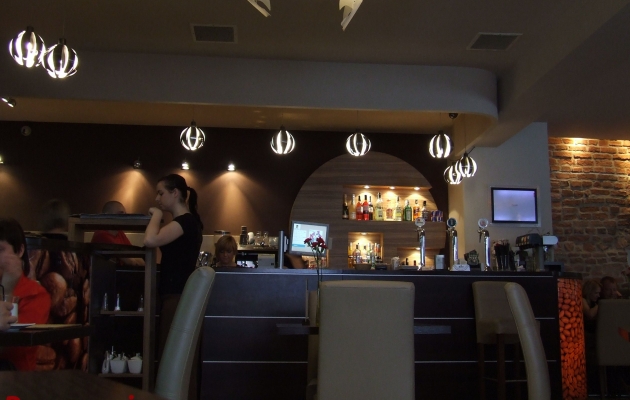 Stare Metropolis consists of two restaurants located in the Old Town of Toruń since 2000. Both restaurants serve the best pizza and pasta in the whole city, as well as Polish and European cuisine, fish and seafood. Stare Metropolis is an ideal place for meetings with friends and family.
Widelec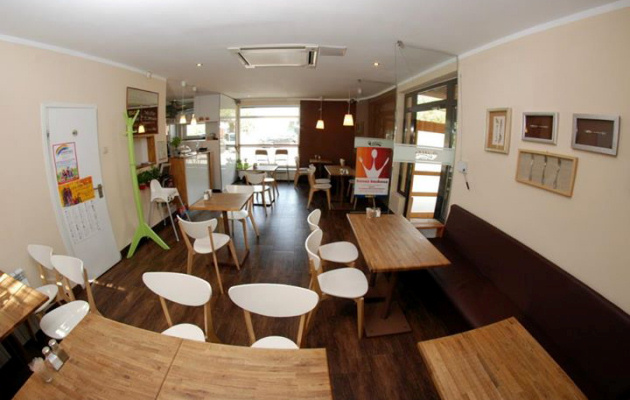 We have visited various corners of the world, collecting fragrances, recipes and experience. In Widelec, every day we mince and prepare meat for grilling. All the sauces, marinades and other items which enrich the taste are made by us.
Krajina Piva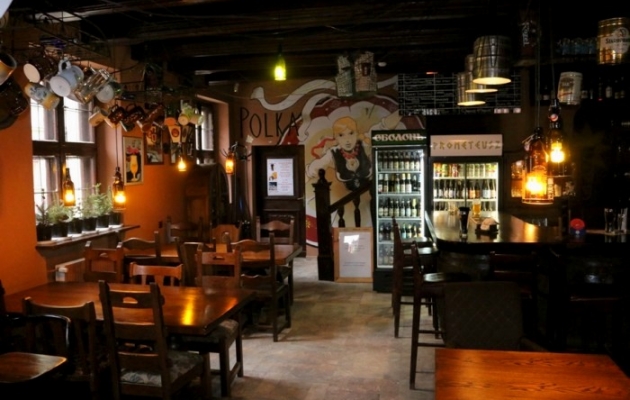 "Gospoda Pod Modrym Fartuchem" and "Krajina Piva" is a conjoined restaurant-pub that was established in 1489. It is a unique place, with a long tradition and high popularity among tourists. An extensive menu includes both meals and beverages, including many kinds of beer (exactly 200!). The restaurant allegedly owes its name - "Under the Deep Blue Apron Inn" - to the aprons worn by journeymen, the restaurant's most regular customers in the Middle Ages. There is also a legend about the good innkeeper and his awful wife who left her deep blue apron as the only inheritance. The restaurant is located at 8 Rynek Nowomiejski. Many events are held there, for example workshops on the use of liquid yeast. The atmosphere of the restaurant will not let you forget the place. A visit to "Gospoda Pod Modrym Fartuchem" is like a time travel. So come and taste the delicious dishes and wide selection of inspiring beverages!
Chudy Byk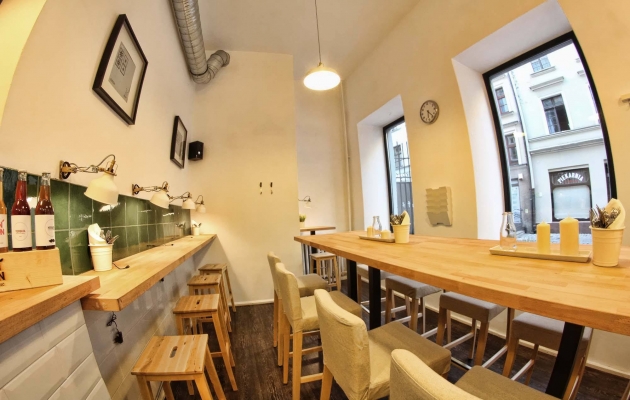 Recently opened burger bar located in the Old Town of Toruń invites you to discover the world of real burgers. Only here you can taste the burgers prepared from high-quality beef, fresh lettuce and special Irish, Dutch and German cheeses. The original sauces made by our excellent cooks emphasize the unique taste of the burgers. The extraordinary inside is covered with delicious wheat bun baked exclusively for us.
Prowansja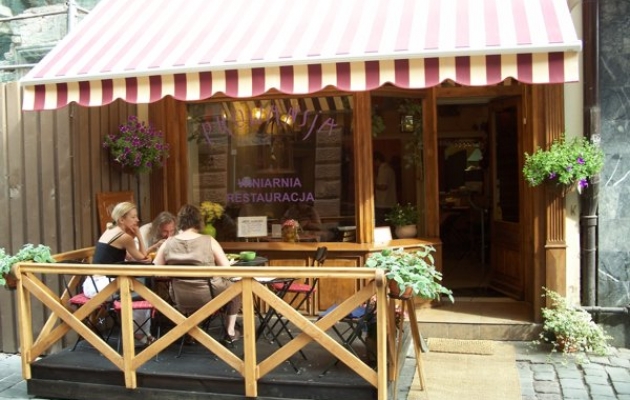 The decorations of this restaurant resemble interiors of houses from southern regions of France such as Provence or Languedoc. This restaurant is praised by its customers for nice, home atmosphere, good, light, healthy food, a wide range of wines and, first and foremost, because "people simply feel good there". Apart from wines from different corners of the world, you can also try such dishes as Raclette, Ratatouille, Quiche, baked vegetables, onion soup, crêpes with different fillings and salads.
Grande Pizza & Pasta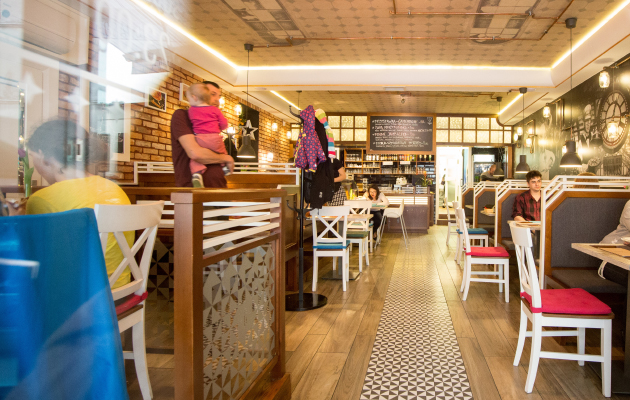 Stylish, fancy place where you can taste original Italian pizza on two types of pizza pie: slight and puffy.  Pizza on puffy pie is the reason why the Grande Piccolo is famous but beside that fact you can also enjoy some pastas which are homemade. Food, atmosphere and ambiance of this restaurant will take you to unforgettable  culinary journey.
Mr. Capone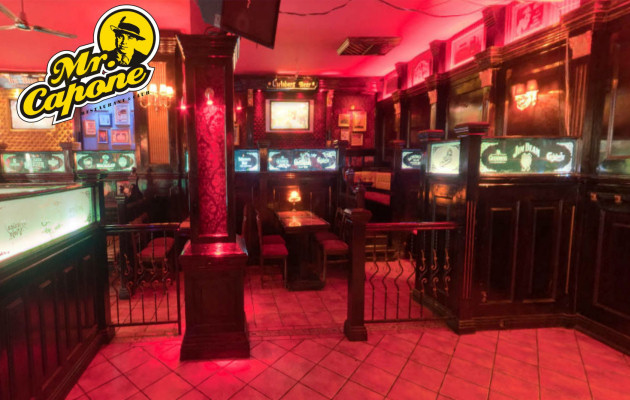 Mr. Capone's name and interior design was inspired by the famous gangster — Al Capone. The atmosphere is still very warm and the layout of this place provides anonymity and intimacy despite the two large halls — club and restaurant. The specialties here are their own production dumplings, home-cooked meals and soups. Mr. Capone is a place where everyone can find something for themselves, regardless of whether they are looking for a sport excitement, place to dance, good food or affordable alcohol.