Billy Liar
Billy kłamca · dir. John Schlesinger
Great Britain 1963, 98'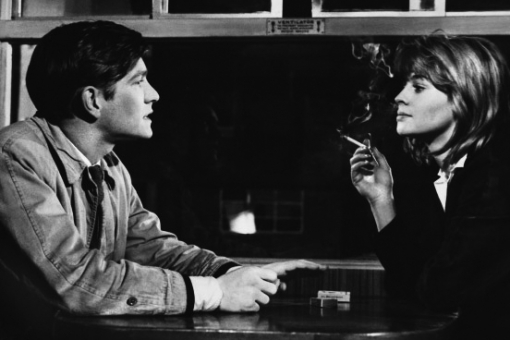 Screenings
06/30, 22:00 · Baj Pomorski – hall A
Trailer
It is an adaptation of a popular theatrical play, honoured with the BAFTA Award and the Award of the New York Film Critics Circle. The story is set in a small workers' town, in Northern England. Billy Fisher (Tom Courtenay) is a young trainee at a funeral parlour. Being bored with everyday monotonous life and hard work, he decides to escape to an imaginary world: to the wonderful kingdom of Ambrosia. There, he experiences lots of extraordinary adventures that often involve passionate romances. However, there is a young girl Liz (Julie Christie), waiting for him in the real world. She expects of Billy to have his both feet on the ground and finally propose to her...
The film by John Schelsinger makes a reference to the British literary avant-garde. It has been adapted as a musical and TV series.
| | |
| --- | --- |
| Director: | John Schlesinger |
| Screenplay: | Willis Hall, Keith Waterhouse |
| Music: | Richard Rodney Bennett |
| Cinematography: | Denys N. Coop |
| Editing: | Roger Cherrill |
| Cast: | Tom Courtenay, Julie Christie, Wilfred Pickles, Mona Washbourne, Leonard Rossiter |
John Schlesinger (1926-2003) — a leading representative of the British "Angry Young Men". He made his debut with Terminus — a short documentary — in 1961, which won him the BAFTA Award. Soon, there were other successes: Billy Liar, a spectacular comedy; Darling, a melodrama (1965) and a stylistic adaptation of Far from the Madding Crowd (1967) — a novel by Thomas Hardy. From 1969 onwards, he directed primarily in Hollywood, where made his masterpieces: Midnight Cowboy (1969) and Marathon Man (1976). John Schelsinger is considered one of the most outstanding directors, whose extensive work won him numerous prizes, including the Oscar, Golden Bear and BAFTA (a number of times).