For you I will fight
Pour toi je ferai bataille · dir. Rachel Lang
Belgium 2011, 16'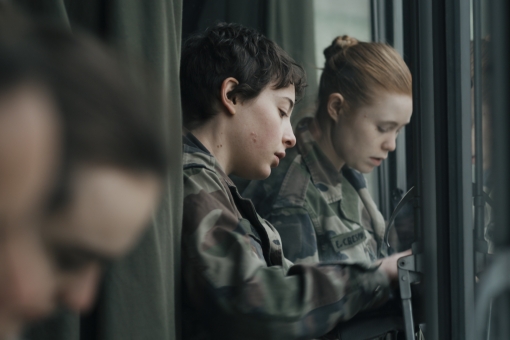 Screenings
06/26, 13:00 · Baj Pomorski – hall B
06/28, 19:45 · Baj Pomorski – hall B
Trailer
Ana (23 years old), a student who suffers from a unhappy love affaire, choses enroll is French army. There, she recovers the ability to live with others, and, what's most important, to find peace within herself. The simple and mundane story of a young girl in search to make her life purpose is depicted in a gentle and subtle way.
| | |
| --- | --- |
| Director: | Rachel Lang |
| Screenplay: | Rachel Lang |
| Cinematography: | Fiona Braillon |
| Editing: | Adeline Nonat |
| Cast: | Salomé Richard, Sarah Gilman, Eloïse Genet, Marina Djafar |
Rachel Lang was born in Strasbourg in 1984. After two years studying philosophy at university along drama school in Strasburg, she united these two centres of interest by making mini-portraits of life thanks to the camera she always has with her. She then went to the IAD to study film direction.