Dark Horse
Voksne mennesker · dir. Dagur Kári
Denmark, Iceland 2005, 109'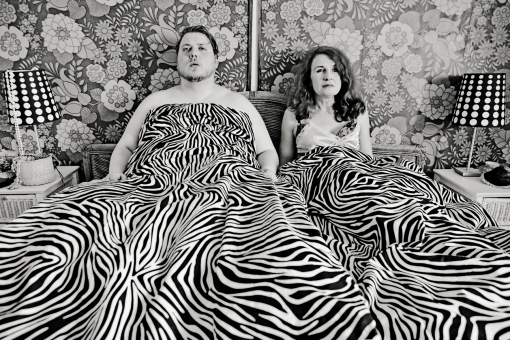 Screenings
06/29, 16:45 · Baj Pomorski – hall A
Trailer
Daniel (Jakob Cedergren) lives in Copenhagen and earns his living by painting love murals on walls. He has earned only 7 dollars, in the past four years. His greatest concern is the fact that he is always being chased by somebody: parking wardens, police or landlord. He manages to lead a relatively carefree life, regardless.
Daniel cruises around the city in his run-down Fiat 500 and listens to classical music, never taking notice of everyday problems, seemingly. It all ends on the day, when he falls in love with Franc (Tilly Scott Pedersen) — a girl who just as reckless and charming, as Daniel. She is also very absent-minded. Daniel knows that he has finally found a girl for him.
Dark Horse is a grotesque story about people who are unbelievably laid-back, about encounters that change lives forever and about love fever that makes elephants walk the streets.
| | |
| --- | --- |
| Director: | Dagur Kári |
| Screenplay: | Dagur Kári, Rune Schjøtt |
| Music: | Slowblow |
| Cinematography: | Manuel Alberto Claro |
| Editing: | Daniel Dencik |
| Cast: | Jakob Cedergren, Tilly Scott Pedersen, Nicolas Bro, Morten Suurballe, Nicolaj Kopernikus |
| Awards: | Film roku, Scenariusz roku, Najlepszy dźwięk lub muzyka – Edda / Film of the Year, Scerrnplay of the Year, Best Sound or Music – Edda (2005) |