This is not about an apple
Tai ne pie obuolį · dir. Tomas Vilys
Lithuania 2010, 7'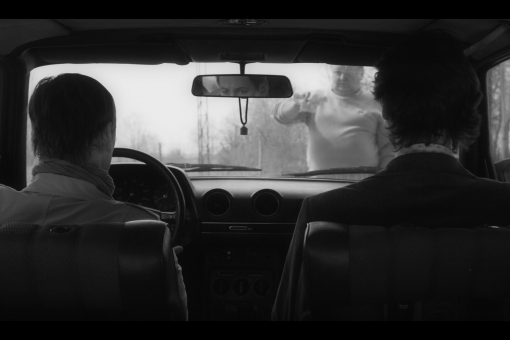 Screenings
06/26, 15:30 · Baj Pomorski – hall B
One day something peculiar, perhaps even tragic happens on the road. A car, driven by a married couple, hits a man. The husband alone seems to understand the gravity of the situation. His wife simply gets off the car in order to buy some apples from a roadside merchant. The anxiety rises. What if somebody traces them? Or maybe they've been chased down already?
| | |
| --- | --- |
| Director: | Tomas Vilys |
| Screenplay: | Tomas Vilys |
| Music: | Tomas Vilys |
| Cinematography: | Tomas Vilys |
| Cast: | Eglė Mikulionytė, Henrikas Savickas |
Tomas Vilys — born in Utena, Lithuania in 1980. In 2010, graduated from the Lithuanian Academy of Music And Theater with a degree in Film and TV Cinematography. The short feature This is not about an apple is his debut as a director.