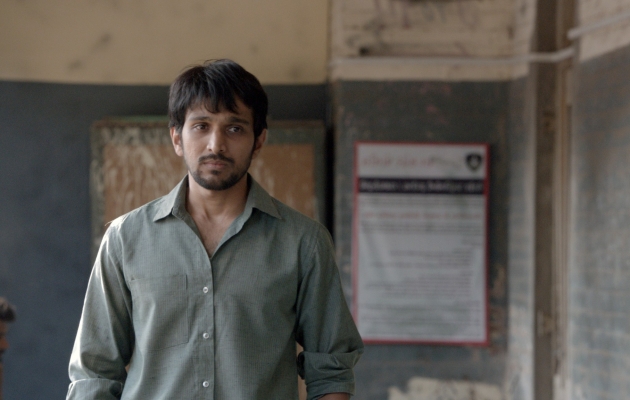 If the only thing that comes to your mind, when you hear about Indian cinema, is Bollywood, then you surely need to pay a visit to Tofifest. This festival section dedicated to cinema from India has been designed to take a closer look at the changes that have happened there in recent years. Rest assured that there will be some controversial films, which stirred up some lively discussions among audiences. We will show you the truly rebellious India!
Powerful Continuations
The programmes of the Indian cinema section features films that got a lot of publicity on the Indian subcontinent. Take, for example, "Sakar 3", which comments on the issues of power and the urge to possess it, which is always a foundation for conflicts between people. It is a continuation of the film that caused serious turmoil in India, resulting from the perspective taken in the film on the race for influence, criminal business practices, and complex conspiracies. The film also serves as a proof that not each single sequel is made to earn more money from people, who fell in love with the previous part. The script and acting in "Sakar 3" are just as excellent as they ever were in previous parts of the film.
The same goes for "Saheb Biwi Aur Gangster Returns", which is a continuation of "Saheb Biwi Aur Gangster". Just as in the "Sakar" series, the film discusses a fight over influence in a royal court, but it also includes some social issues. The main hero is a handicapped person, and we are taught a lesson about the reality faced by such people in India. In the film, Aditya Pratap Singh is not only fighting to regain his full physical fitness, but also needs to handle the unfaithfulness of his wife. The story has an unexpected twist, when he falls in love with another woman, who is married to the mob. The game between Saheb, Biwi, and Gangster becomes as complex as a game of chess – and there can only be one winner.
God in Court
Another of the films to discuss tough subjects is "OMG: Oh my God!", which centres on an Indian atheist from middle class, who runs a shop in Mumbai selling Hindu idols and antiques. When a low-intensity earthquake hits the city, his shop is the only place that is destroyed in the process. The following day, our protagonist and his neighbour-assistant Mahadev, pay a visit to an insurance office. There, they learn that compensation claims do not cover any damage caused by natural disasters classified as "Act of God". Running out of options, Kanji decides to file a lawsuit against God but fails to find a lawyer, who would agree to take such a case. Finally, he meets Hanif Qureshi and his daughter, a poor Muslim family of a lawyer, which certainly changes things.
It is also worth paying attention to "Wrong Side Raju", which discusses the problem of double identity. Raju Bhambani is a simple and charming man, who works as a driver, during the day, but spends his nights on smuggling. His dream is to open his own travel agency, one day. When he falls in love with Shaily Asher, a French woman, who has come to Ahmadabad following a request of her friend, Tanmay Shah, Raju sees his life as perfect. Unfortunately, he is forced to change his way of seeing things, when Raju gest involved in a hit and run accident, against his own will. Tanmay is also involved in that accident, who turns out to be a son of a wealthy lawyer, Mr Amitabh Shah. The investigation into the accident is speeding up, and Raju becomes more and more entangled in a web of lies and deceit, which blurs the borderline between good and evil.
The Sponsor of the Indian Cinema section: TZMO SA and Bella brand
Honorary Patronage: Embassy of India in Warsaw
Partners: Namaste Poland, Indian Film Festival Worldwide, Images and Worlds