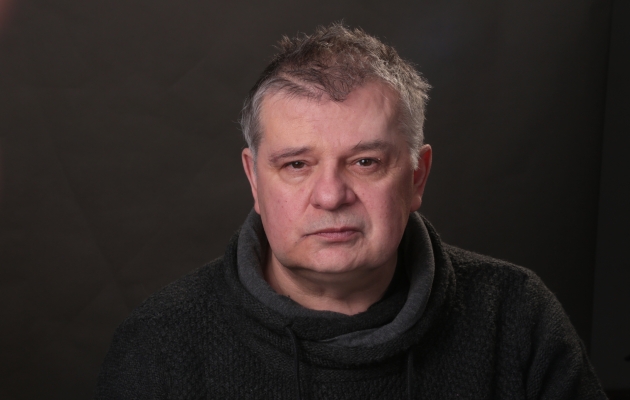 For an actor, their run of good luck is usually just a short while. It is your moment of being popular, becoming an idol, and calling the shots. However, there are only few of those, who can keep the quality of performance at the highest possible level and win sincere appreciation of the audience time and time again, throughout the long years of one's career. Beyond any doubt, one of such actors is Krzysztof Globisz, and we wish to honour him with Golden Angel of Tofifest for Lifetime Achievement, in recognition of his outstanding artistic work.
The stage is definitely his thing. Ever since he first appeared on stage as a young graduate of the AST National Academy of Theatre Arts in Krakow, he has managed to make audiences love him, stolen the hearts of critics, and spellbound the entire industry, Throughout the span of his career, he has created tens of unforgettable characters, both in theatres and in films, all of which have gone down in the history as part of the canon, and changed the image of acting. Krzysztof Globisz has given it a touch of lightness and finesse, while at the same time ensured its maximum authenticity. We wish to grant him this award in recognition of his impressive achievements, as well as his magnetism, charisma, and verve.
He has worked with the greatest of the great. In Krótki film o zabijaniu / A Short Film about Killing, by Krzysztof Kieślowski, he was attorney Balicki, a truly unforgettable character. In Danton by Andrzej Wajda, he successfully portrayed the tragic conflict consuming Amar, and in Pan Tadeusz: The Last Foray in Lithuania, also directed by Wajda, he created the stately character of Major Plut. In Operacja Samum / Operation Simoom, by Władysław Pasikowski, he portrayed "Grubas", a testosterone-packed secret service agent. His peak popularity came with the role of Angel Giordano in the duology Anioł w Krakowie / An Angel in Cracow and Zakochany Anioł / Angel in Love, both directed by Artur "Baron" Więcek. Each of his individual roles showed a different face of Krzysztof Globisz.
Today, he is an authority both for young beginners in the acting profession and for us, his loyal fans, who watched with awe as he was fighting to recover after a stroke. This tireless and charismatic laureate will receive the Golden Angel of Tofifest for Lifetime Achievement during the Closing Ceremony of the 17th edition of the Tofifest International Film Festival in Torun, on 26th October.