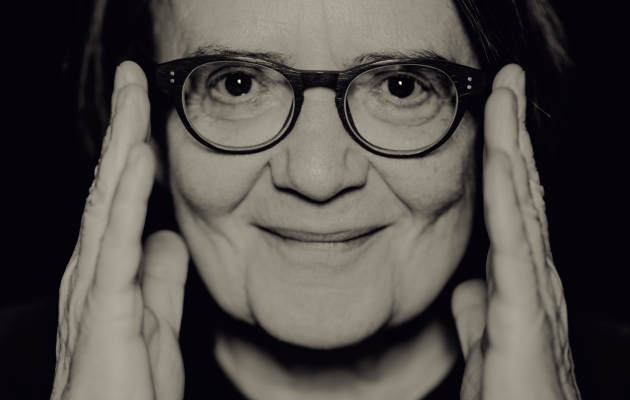 When she was still a filmmaker taking her first steps in the business, Wajda and Zanussi were already enchanted with her work. Today, she is loved by the whole world. She has proved that a woman from Poland can become part of Hollywood, while three nominations for Academy Awards and having Leonardo DiCaprio, Tim Roth, Ed Harris, and Kevin Spacey playing in films and TV series she directed can certainly bear testimony to that. She has also proved that one can remain an independent and uncontrolled artist, regardless of whether you make your films in your home country, or in Hollywood.
And that is exactly the reason for awarding Agnieszka Holland with the Golden Angel for Artistic Insolence, during the Closing Ceremony of the 17th edition of the Tofifest International Film Festival.
She has been stirring things up ever since she became part of the world of cinema. It was Andrzej Wajda himself, who was thrilled with what she was doing at the very beginning of her career. She would later assist the legendary director in making his Człowiek z marmuru / Man of Marble. Krzysztof Zanussi was also very impressed with her. Agnieszka Holland would later work with Zanussi even before she made her début with Aktorzy prownicjonalni / Provincial Actors, back in 1978. That first film was very well received and brought her the FIPRESCI Award in Cannes, and secured her position in the annals of Polish cinema, among the greatest luminaries of Cinema of Moral Anxiety.
Since that time, she has been paving the way for filmmakers for Poland to help them get involved in foreign film productions. Her first nomination for Academy Awards in the Best Foreign Language Film category came after making Angry Harvest, as early as in 1985. In 1990, she received nomination for Europa, Europa from the Academy of Motion Picture Arts and Sciences, and then, in 2012, she was yet again nominated in the Best Foreign Language Film category for her film In Darkness.
She has worked on the international level for a very long time. Leonardo DiCaprio was one of the stars in Total Eclipse, Jennifer Jason Leigh played in Washington Square, while Ed Harris would work with her in a number of film projects (To Kill a Priest, The Third Miracle, or Copying Beethoven). She was also involved in designing the format and making successive episodes of critically acclaimed TV series, such as The Wire, Treme, The Killing, or House of Cards with Kevin Spacey.
Although her life is predominantly concentrated on making films and television series, she still finds time and ardour to fight for the values she believes in. She stands for democracy, speaks up for the rights of various minorities, and animal rights as well (the latter became the main theme in Pokot / Spoor, an adaptation of the acclaimed novel by Olga Tokarczuk, awarded at Berlinale). We wish to give the Golden Angel for Artistic Insolence to the artist in recognition of her particular commitment to fighting for the quality of cinema and her concern for the common good.
Agnieszka Holland is going to receive the statuette during the Closing Ceremony of the Tofifest IFF, on 26th October, at the Cultural and Congress Centre Jordanki in Toruń.