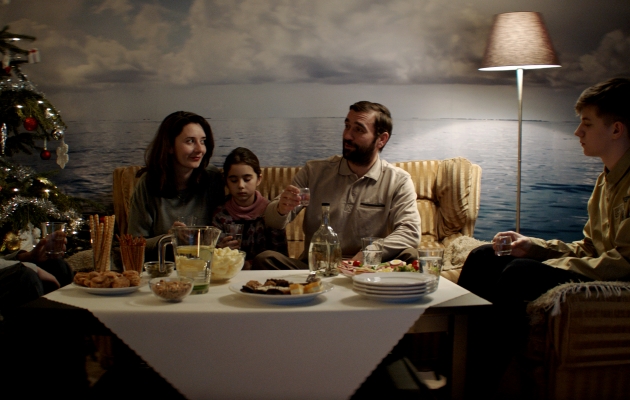 The 17th edition of the Tofifest ended with a Closing Ceremony, which is traditionally the moment of awarding Golden Angels. The winner of the On Air competition was the film Let There Be Light from the Czech Republic. The winner of the Shortcut competition turned out to be the Spanish film Watermelon Juice.
During the Closing Ceremony, the Golden Angels for Artistic Insolence were awarded to Agnieszka Holland, Paweł Pawlikowski, and Dawid Ogrodnik. When awarding the Golden Angel of Tofifest for Lifetime Achievement to Krzysztof Globisz, the audience gave him a standing ovation.
The jury in the On Air competition was comprised of Joanna Kos-Krauze, head of the jury, Olga Chajdas, Jakub Gierszał, Marija Kavtaradzė, Łukasz Simlat, and Łukasz Orbitowski, and they watched the total of 13 films.
The jury awarded the Grand Prix to Let There Be Light, directed by Marko Škopa. It is a Czech-Slovak co-production, in which the main protagonist is a 40-year-old Milan. We meet the man on the day when he discovers that his son has joined a paramilitary militia.
The Golden Angel was awarded to Mounia Meddour for her Papicha, in which we see a woman, who decides to organise a fashion show to manifest her resistance to the sexual oppression growing in her home country. This film is an Algerian candidate for Academy Awards.
Katarzyna Figura was head of the jury in the Shortcut competition. In her job of assessing short films, she was accompanied by the following artists: Matylda Damięcka, Bartosz Kruhlik, Anna Próchniak, and Robert Wichrowski.
In this competition, the jurors awarded the Golden Angel to Watermelon Juice, directed by Irene Moray, in which we see people facing a situation, in which they have to re-define their innermost needs.
The jury also decided to give a special mention to Animal Behaviour, directed by David Fine and Alison Snowden. It is an animated film from Canada, in which we see five animals participating in a group therapy.
As for the From Poland competition, its jury was traditionally our audience, who decided to give award to Boże ciało / Corpus Christi by Jan Komasa.