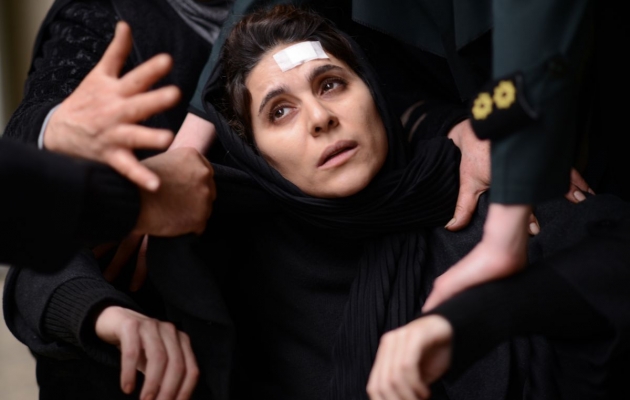 The star of "Unorthodox", the opening film from the Venice IFF, and the winner of the Grand Jury Prize at Sundance. This is just a taste of what films there are to see in the On Air competition of the 18th edition of the Tofifest International Film Festival. Kujawy Pomorze Region. In her yearly selection, festival director Kafka Jaworska has singled out 11 hottest film productions from among over a thousand submissions, to compete for the main prize of the festival. As many as nine of them will have their Polish premières or pre-release screenings.
"This is definitely not an easy year for cinema. It makes me all the more happy that Tofifest can show so many unusual débuts or sophomore films, says Kafka Jaworska. First of all, it makes me immensely proud that the majority of them focus on female characters, and second of all, that we have managed to maintain parity. Nearly half of all the films featured in the competition are credited to female directors, she adds.
This year shall also be unique for one more reason: the qualified films will not only be available to viewers coming to visit Torun in person, but to those opting to watch them on-line, as well. Nonetheless, everybody is invited to participate in Q&A meetings with filmmakers, which will follow the screenings of films.
The following films will compete in the On Air competition:
180° Rule (Khate Farzi), directed by Farnoosh Samadi, Iran 2020, 83'
A female teacher from Tehran is preparing to go to a wedding, which takes place in northern Iran. When her husband suddenly decides she cannot go, the woman makes a decision that leads to a painful path of penance.
Asia, directed by Ruthy Pribar, Israel 2020, 85'
Asia is fully focused on her job as a nurse, while her daughter Vika hangs around skate parks with her friends. This routine is disturbed, when Vika suddenly goes down with a serious disease. One of the main protagonists in the film is played by Shira Haas, the star from the TV series "Unorthodox".
Babyteeth, directed by Shannon Murphy, Australia / USA 2019, 118'
Milla, a teenager suffering from a serious illness, falls in love with Moses, a boy in big trouble. This experience transforms both her and her parents. It is a jocular portrait of a teenager, who learns to go beyond all boundaries in the most extreme of ways.
Honey Cigar (Cigare au miel), directed by Kamir Aïnouz, France / Algeria / Belgium 2020, 100'
Paris, 1993. Seventeen-year-old Selma is living in the suburbs with her lay, bourgeois family of the Berber origin. When she meets Julien, a young student, this is the first time when she comes to realise the impact that the burden of the patriarchal principles has on her. She decides to resist it and fight for herself. This was the opening film at the Venice IFF.
My name is Baghdad (Meu Nome é Bagdá), directed by Caru Alves de Souza, Brasil 2020, 96'
Baghdad, 17, is a skater, who lives in the district of Freguesia do Ó, which is occupied by workers. The girl's life suddenly changes, when she meets a group of young girls riding skateboards.
Revenir (Back Home), directed by Jessica Palud, France 2019, 77'
This is the farm where Thomas was born. This is his family. The brother who is not coming back; the mother who is following exactly the same path; and the father who has always stayed on the sidelines. Thomas is coming back to all the things he ran away from twelve years ago.
Slalom, directed by Charlène Favier, France, Belgium 2020, 92'
Lyz, a fifteen-year-old student at a secondary school in the French Alps, is enrolled in an elite ski club, which trains future professional athletes. She is assigned to coach Fred, a former champion, who decides to seize the opportunity presented by the new competitor and turn Lyz into a star of sport.
Sole, directed by Carlo Sironi, Italy / Poland 2019, 90'
Ermanno is an Italian from the lower classes. Lena is a Polish girl seven months pregnant. She has come to Italy to sell her child.
The Tree (Stam), directed by Louw Venter South Africa / The Netherlands 2020, 72'
A mother leaves her child alone and looks for a way to earn some money to buy medicines for him. Lost and confused, the boy wanders around in the streets.
Wildland (Kød & blod), directed by Jeanette Nordahl, Denmark 2020, 88'
Following a car accident, which claimed the life of her mother, Ida, 17, moves to live with her aunt and her adult sons, with whom she has had no contact whatsoever. Their house is filled with palpable tenderness and love, but outside the family is leading a life full of violence and crime.
Yalda, directed by Massoud Bakhshi, Iran / France / Germany / Switzerland / Luxembourg / Lebanon 2019, 89'
Contemporary Iran. Maryam, 22, accidentally kills her husband Nasser, 65, and is sentenced to death. The only person capable of saving her is Nasser's daughter, Mona, 37. All it takes is for Mona is to participate in a popular live television show and say in public that she pardons Maryam. The film has won the Grand Jury Prize at Sundance.
Winners of the competition will be presented during the Closing Ceremony of the Tofifest IFF, on 24th October, at the Cultural and Congress Centre Jordanki in Torun.
This year's edition of the festival will be held from 17th October to 25th October, naturally in Torun. It will have a hybrid nature, combining both stationary and on-line film screenings. Rest assured that one thing remains unchanged: the Tofifest International Film Festival. Kujawy Pomorze Region will be a great feast for all cinema enthusiasts, both those coming to visit Torun in October and those sitting in front of their screens at home. Just as it is every single year.