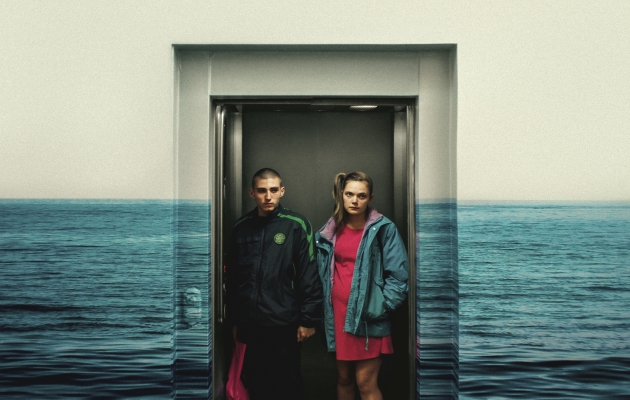 The Italian film Sole by Carlo Sironi, featuring the outstanding performance by Sandra Drzymalska, is the winner of the Golden Angel for the best feature film in the On Air competition. The winner of the Polish film competition is the documentary film Between Us. All the award-winning films are either stories about women or have been directed by female directors.
The jury composed of Anna Kazejak, Agnieszka-Smoczyńska Konopka, Agnieszka Glińska, Janusz Chabior, and Piotr Witkowski, gave three awards in the On Air competition. The winner of the Golden Angel for the best feature film is the Italian film Sole about a pregnant woman from Poland (played superbly by Sandra Drzymalska), who intends to sell her child.
The jurors also decided to award two special mentions to the film Yalda by Massoud Bakhshi from Iran, about a young woman, who kills her much older husband, and Babyteeth by Shannon Murphy, about a terminally ill teenage girl, who wants to live her life to the full.
The jury in the short film competition was composed of the following people: Marta Prus, Agnieszka Pisarek, and Michał Jacaszek. In their eyes, the winner of the section was the film Entre tú y Milagros by Mariana Saffon, about a teenage girl from Columbia, who needs to redefine her relations with the mother.
As tradition dictates, the winner of the Polish film section was selected by the audience. The winner in this section turned out to be the film Between Us by Dorota Proba. The film tells a story of three couples, who try to answer a seemingly simple question. Their answers lead to quite unexpected realms.
The Young Jury composed of Zuza Suchorzyńska, Kinga Grabalis, Jan Brzozowski, and Tomasz Poborca, also chose their own winner. Their verdict coincided with the decision made by the jurors of the On Air competition – their award was given to Sole.
It was the first such case in the history of our festival, when all the award-winning films were either dedicated to women or directed by them. The 18th edition of the Tofifest International Film Festival. Kujawy Pomorze Region goes down in history as a festival of women.