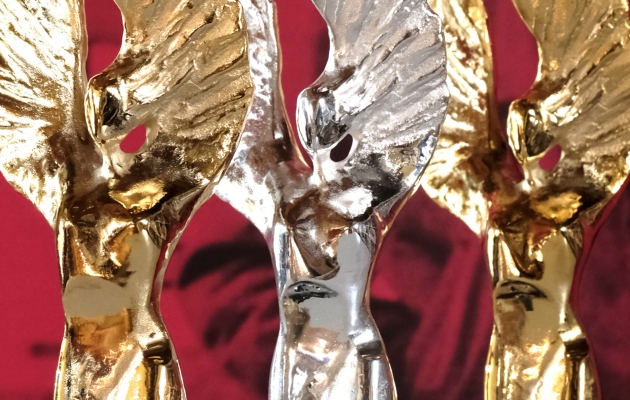 This year marks the 21th edition of the Tofifest. Kujawy Pomorze Region International Film Festival. Come to Toruń to spend the five days from 27th June to 2nd July 2023 and enjoy this celebration of cinema.
We do not stop being rebellious and we will continue to show you brave cinema, which is both surprising and presents the work of original filmmakers. As always, we shall replace red carpets with long conversations and meetings dedicated to films, filled with unforgettable moments and impressions, though this time in the bright lights of the summer in Toruń.
We officially open a selection of films for the two main competitions of the Festival, which will contend for the Golden Angels during this year's edition of the Festival.
The ON AIR Competition — dedicated to full-length débuts and sophomore films created by film directors from every corner of the world.
The From Poland Competition — dedicated to full-length and documentary films from Poland; the submission is open to Polish films produced in our country and those made by Polish filmmakers (directors and producers), who work outside Poland.
The winners shall be awarded the Golden Angels of the 21st of the TOFIFEST. Kujawy Pomorze Region IFF and prizes in money. The Festival Jury will be comprised of both a number of outstanding authors of European cinema and festival audience, as well as a Young Jury.
The deadline for submitting films for the competition is 31st May 2023, and we shall only accept films made after 1st January 2022.
More detailed information, a film entry form, and the rules can be found on the festival's website. Please send all queries to the following email address: competition@tofifest.pl
We are waiting for your films!