Train stops for five minutes
Traukinys stovi penkias minutes · dir. Janina Lapinskaitė
Lithuania 2009, 57'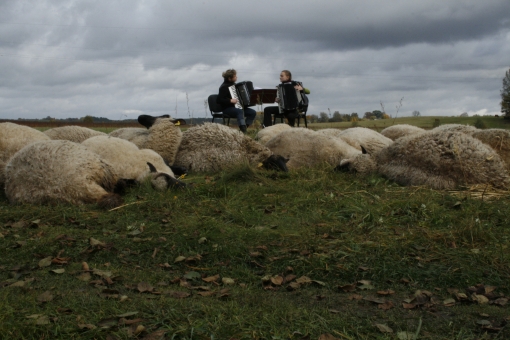 Screenings
06/28, 22:15 · Baj Pomorski – hall B
06/30, 13:00 · Baj Pomorski – hall B
The train wagons started counting pulse of small town N long time ago. A huge stone in a square of railway station reminds us about these moments when the train used to stop here for a little bit longer. It swallowed down thousands of people and spat them out in the spaces of Siberia. The train stops only for five minutes nowadays. But this period is enough for the farewell kiss and promise to come back.
People of the small town N built the roof for themselves and gave birth for their children not accidentally. There is nothing accidental in this world. So the ordinary routine in a provincial town N is hiding the extraordinary dreams, memories, discoveries and loss.
"… It's necessary to uphold the essence of man, the autonomy of mind and soul even if it is worth the ceiling price." (J. Aputis, Anthill in Prussia)
| | |
| --- | --- |
| Director: | Janina Lapinskaitė |
| Screenplay: | Janina Lapinskaitė |
| Music: | Indrė Stakvilė |
| Cinematography: | Vytas Plytnikas, Algimantas Mikutėnas |
| Editing: | Janina Sabeckienė |
Janina Lapinskaitė was born in 1953, in  Siauliai, Lithuania. In 1970-1975 studied TV and film directing at Lithuanian Academy of Music and Theatre. In 1975-1998 worked in Lithuanian Television as a director of TV shows and documentary films. Since 1997 works as a teacher at the film and TV department of Lithuanian Academy of Music and Theatre. Since 2001 is a head of this department. Writes screenplays, creates documentary and feature films.