Duburys
Vortex · dir. Gytis Lukšas
Lithuania 2009, 140'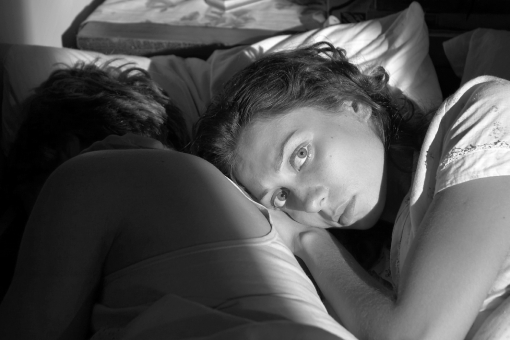 Screenings
06/26, 22:30 · Kino Centrum
06/28, 10:30 · Baj Pomorski – hall A
The film spans the 1950's in Lithuania through the 70's and thus paints a portrait of the post war period under Soviet rule, by following a life of one man from childhood to his early adulthood. The film is about a man broken by both his fond but sad memories of childhood and his hopeless, adult quest for true love. The imagery and cinematography captures an era and landscape where time stood still and life often happened in black and white. And in the midst of this darkness, there is this incredible longing for real love.
| | |
| --- | --- |
| Director: | Gytis Lukšas |
| Screenplay: | Gytis Lukšas |
| Cinematography: | Viktoras Radzevičius |
| Editing: | Ricardas Matacius |
| Cast: | Giedrius Kiela, Oksana Borbat, Jevgenija Varenitsa, Jūratė Onaitytė, Vladimiras Jefremovas |
Gytis Lukšas, the film director, was born in Kaunas, Lithuania, May 16, 1946. He graduated from VGIK (Russian Institute of Cinematography in Moscow) in 1971. Gytis Lukšas is the President of Lithuanian Filmmakers Union, the member of the Council of Association of Lithuanian Artists.
Filmography:
2005 – Dieviškoji šviesa / Divine light
1997 – Mėnulio Lietuva / Lunar Lithuania
1992 – Žemės keleiviai / Pilgrims of Earth
1989 – Žalčio žvilgsnis / Serpent's gaze
1982 – Vasara baigiasi rudenį / Summer is Over in Autumn
1977 – Mano vaikystės ruduo / The Last Autumn of Childhood
1976 – Virto ąžuolai / When the Oaks Were Falling
1974 – Žvangutis / Sleigh-bell
1973 – Linksmos istorijos / Telephone