Hakerzy wolności
Hakerzy wolności · dir. Marcin Gładych
Poland 2010, 30'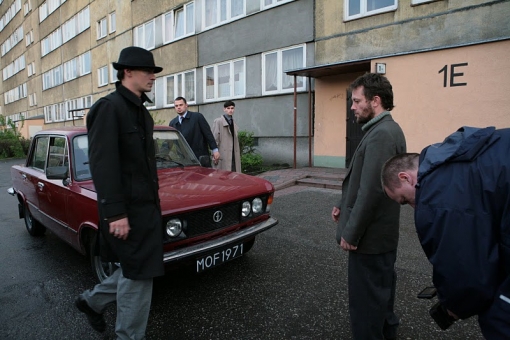 Screenings
06/27, 19:30 · Baj Pomorski – hall B
Trailer
The film is an adaptation of a true story about the episode when a few scientists from Torun's "Solidarity" broke into the building of the Communist Polish Television. The event took place in the autumn of 1985, during the broadcasting of the evening news ("Dziennik Telewizyjny"). It made the Communist Security Service go completely berserk. The scientists broadcast two slogans: "No more price increases, lies and repression. Torun Solidarity" and "Boycotting elections is our duty. Torun Solidarity". The slogans were broadcast on TV screens for four minutes. The film is a fictionalised documentary, based on interviews with participants of the events, supplemented by fictionalised reconstructions, archive footage and animations. The entire film community of Torun took part in the making of this documentary.
| | |
| --- | --- |
| Director: | Marcin Gładych |
| Cinematography: | Next Level Group |
| Cast: | Jan Hanasz, Piotr Łukaszewicz, Zygmunt Turło, Leszek Zaleski, Eugeniusz Pazderski, Grzegorz Drozdowski, Radosław Smużny, Krystian Wieczyński, Paweł Tchórzelski |
Marcin Gładych was born in 1967, in Torun. He is an independent director and scriptwriter. He is the winner of the "Flisak TOFIFEST" Film Award of Kujawsko-Pomorskie Province and an author of graphic and multimedia work. Together with Paweł Jaworski, he created the International Diaskop Film Festival — an unconventional artistic and film event. His love affair with films started in 2007, when he directed Gyom, Tat, E(eeee)tam — a multimedia philosophical spectacle, based on the tales by Leszek Kołakowski. He collaborates with the actors of the Wiczy Theatre in Torun. As of now, Gładych is working with Krystian Wieczyński, on Panopticon — a film that will tell a story of an ideal prison, using the example of the legendary "Okrąglak" Remand Centre, located in the very centre of the Old Town in Torun.