Reszta jest milczeniem
Reszta jest milczeniem · dir. Paweł Hejbudzki
Poland 2010, 10'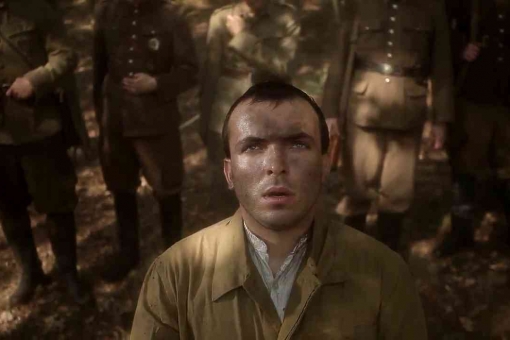 Screenings
06/27, 19:30 · Baj Pomorski – hall B
The film is based on Bite the Dust — a short story by Tadeusz Różewicz. It is controversial piece that caused extreme reactions, as the author presented the members of Armia Krajowa in a demythologized way. The veterans of AK were appalled by the perspective from which the author looked at the activities of the anti-Communist guerrilla, after WWII. The film by Hejbudzki is a display of an excellent technique, shown by the director and actors from Torun: Radek Garncarek and Radek Smużny. The film is exceptional, as a whole: camera work, superb atmosphere and excellent music — everything here is perfect.
| | |
| --- | --- |
| Director: | Paweł Hejbudzki |
| Screenplay: | Paweł Hejbudzki |
| Music: | Marcin Przybyłowicz |
| Cinematography: | Kajetan Plis |
| Editing: | Paweł Hejbudzki |
| Cast: | Radosław Garncarek, Radosław Smużny, Krzysztof Rudziński, Paweł Rzeźniczak |
Paweł Hejbudzki was born in 1980, in Torun. He is a promising director of the young generation, who has already won many awards. He has graduated from the University of Warmia and Mazury in Olsztyn. He is currently studying at the Warsaw Film School. His love affair with art began in a student's radio — UWM FM Olsztyn. In 2005, he created "Aron" —  his own independent film studio. His first indie documentaries took the Polish independent film festivals by storm. He became famous in 2009, after making A State of Mind — a controversial documentary that told a story about his grandparents.