Goodbye, how are you?
Dovidjenja, kako ste? · dir. Boris Mitić
Serbia 2008, 60'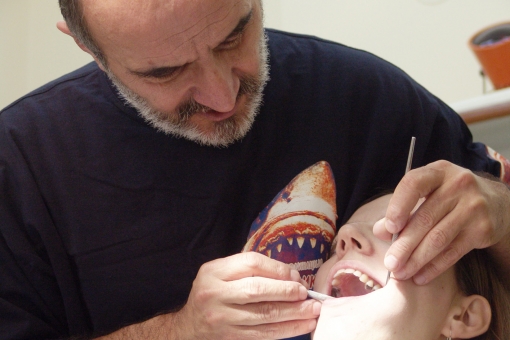 Screenings
07/01, 11:00 · Baj Pomorski – hall A
Trailer
A satirical documentary fairy tale about a hero of our time who would die for what he believes in, but doesn't believe in anything anymore... A new documentary style featuring a "satirical-vérité" narration and over 400 unique "satirical documentary shots" filmed on a three-year, 50.000 km trip along Balkan side roads.
Tue Steen Miller wrote about this film: ...it is a difficult film for someone from outside of Serbia and ex-Yugoslavia to fully recognise and sense the constant dialogue between image and words. Much is archive from places and demonstrations, and conflict and war situations. Also from today, also from Kosovo, but also here you have to give up sometimes as you dont have the references in your visual memory. At the same time as the images and the tone and the words keep your attention the whole way through."
| | |
| --- | --- |
| Director: | Boris Mitić |
| Screenplay: | Boris Mitić |
| Music: | Pascal Comelade |
| Cinematography: | Radoslav Vladić |
| Editing: | Boris Mitić |
| Cast: | Nebojsa Glogovac (głos/voice) |
| Awards: | Grand Prix na MFF Mediawave w Gyor / Grand Prix – Mediawave Gyor, Wyróżnienie na MFF Documenta Madrid / Honorable Mention – Documenta Madrid |
Boris Mitić born 1977 in Leskovac, southern Serbia. Lived on a few continents, graduated in Mass Communication, settled back in Belgrade, fought a war, worked for 5 years for top-level international media, understood some things and dedicated the rest of his life to his family, football and creative documentaries.
Filmography:
2003 Pretty Dyana
2004 Unmik Titanik
2009 Goodbye, how are you?