Skinning
Šišanje · dir. Stevan Filipović
Serbia 2010, 97'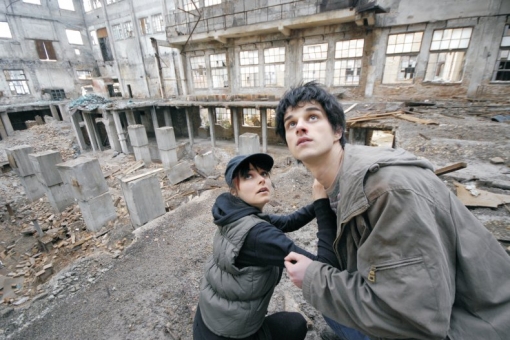 Screenings
07/01, 20:30 · Baj Pomorski – hall B
Trailer
"Skinning" is a story of a young Belgrade teen and math genius Novica who strives for respect and love. He finds a path to these desires, but most of all, acceptance, by looking up to his fellow mathematician Relja who is the alpha male leader of the neighbourhood skinhead football hooligan gang. Novica gradually joins Relja's gang and falls in love with Relja's girlfriend Mina who is also a member of the group. The skinheads are at war with the local gangster crowd. They are struggling over who will lead the hooligan group of supporters of the local football club. The police are powerless in their clashes, because the officers are corrupted by local gangster bosses. It's film about the choices we make in life, and how easy it actually is to go down the dark path that ruins not only you, but also those closest to you.
| | |
| --- | --- |
| Director: | Stevan Filipović |
| Screenplay: | Dimitrije Vojnov |
| Music: | Ryan Leach |
| Cinematography: | Mihajlo Savić |
| Editing: | Nataša Vranješ, Stevan Filipović |
| Cast: | Nikola Rakočević, Viktor Savić, Nikola Kojo, Nataša Tapušković, Bojana Novaković, Predrag Ejdus, Dragan Mićanović |
Stevan Filipović — born in 1981 in Belgrade. Graduated from the Faculty of Dramatic Arts, Belgrade. Directed and edited numerous documentaries, short films and music videos. Film Shaitan's Warrior (2006) was his first feature film.