Kind of Loving, A
Rodzaj miłości · dir. John Schlesinger
Great Britain 1962, 112'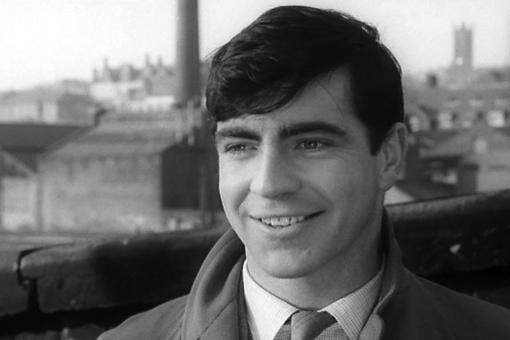 Screenings
07/01, 10:00 · Kino Centrum
This well-wrought romance takes place in Lancashire, England in an industrial area where Vic (Alan Bates) and Ingrid (June Ritchie) work in the same factory. He is a draftsman who wants only a physical relationship with the woman of his choice (Ingrid), and she is a typist who wants true love with the man she is interested in (Vic). In carefully handled scenes throughout, Vic and Ingrid get together but with consequences neither could have foreseen. Ingrid becomes pregnant, and that one indisputable fact tests the mettle of their relationship more than anything else they could have imagined.
| | |
| --- | --- |
| Director: | John Schlesinger |
| Screenplay: | Willis Hall, Keith Waterhouse |
| Music: | Ron Grainer |
| Cinematography: | Denys N. Coop |
| Editing: | Roger Cherrill |
| Cast: | Alan Bates, June Ritchie, James Bolam, Thora Hird, Jack Smethurst |
John Schlesinger (1926-2003) — a leading representative of the British "Angry Young Men". He made his debut with Terminus — a short documentary — in 1961, which won him the BAFTA Award. Soon, there were other successes: Billy Liar, a spectacular comedy; Darling, a melodrama (1965) and a stylistic adaptation of Far from the Madding Crowd (1967) — a novel by Thomas Hardy. From 1969 onwards, he directed primarily in Hollywood, where made his masterpieces: Midnight Cowboy (1969) and Marathon Man (1976). John Schelsinger is considered one of the most outstanding directors, whose extensive work won him numerous prizes, including the Oscar, Golden Bear and BAFTA (a number of times).