Loneliness of the Long Distance Runner, The
Samotność długodystansowca · dir. Tony Richardson
Great Britain 1962, 104'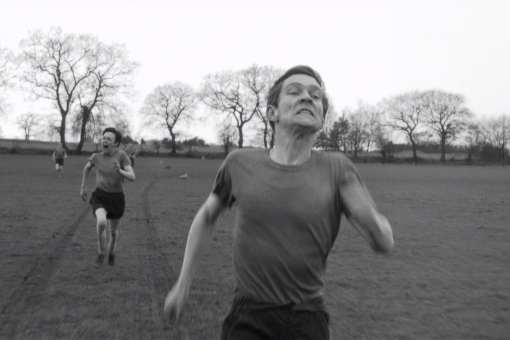 Screenings
06/25, 19:30 · Kino Centrum
Trailer
This story centers on Colin Smith (Tom Courtenay), a bitter young man from a working-class family. Uninterested in school and determined not to follow his father into factory work, Colin and his friend Mike make their pocket money through petty crime, until they're arrested after the robbery of a baker's shop and sentenced to Borstal (British reform school). The Governor of the school takes a keen interest in Colin, but he cares less for his rehabilitation than his gifts as a broken-field runner; Colin finds himself torn between the need to please his captors and his determination not to play along with what he sees as a corrupt system. "The Loneliness Of The Long Distance Runner" was the first film for Tom Courtenay, whose performance earned him the "Most Promising Newcomer" prize at the 1962 British Film Academy awards.
| | |
| --- | --- |
| Director: | Tony Richardson |
| Screenplay: | Allan Sillitoe |
| Music: | John Addison |
| Cinematography: | Walter Lassally |
| Editing: | Anthony Gibbs |
| Cast: | Tom Courtenay, James Bolam, James Cairncross, Michael Redgrave, Avis Bunnage, Alec McCowen |
Tony Richardson (1928-1991) was one of the world's most outstanding directors and most widely recongnized representatives of the "New Wave" of British cinema. He studied in Oxford, where he presided over its Dramatic Society. In the years 1949-1951, he directed stage plays and worked in several theatres, as a director. He was a producer in the BBC Television and wrote critical reviews for "Sight and Sound". In 1956, he became affiliated with a playwright John Osborn. He directed two of his plays — Look Back in Anger and Music Hall — for the Royal Court Theatre. After Tom Jones — a film that was awarded 4 Oscars — he became a world-recognised celebrity.