Taste of Honey, A
Smak miodu · dir. Tony Richardson
Great Britain 1961, 100'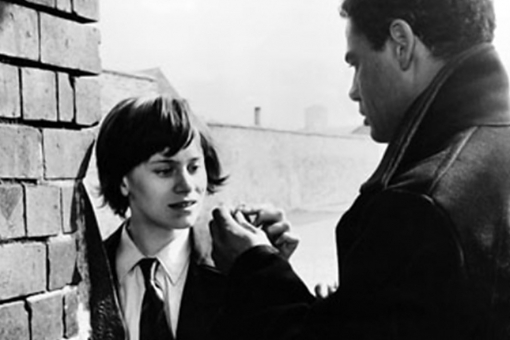 Screenings
06/28, 13:15 · Baj Pomorski – hall A
Director Tony Richardson adapted the screenplay of "A Taste of Honey" from the "kitchen sink" stage play by Shelagh Delaney. Rita Tushingham plays a working-class British teenager Jo, living with her libertine mother Helen. Denied affection by her selfish mother, Jo is pushed further in the background when Helen impulsively marries her latest boyfriend Peter Smith. The girl takes a job at a shoe store, then moves in with her kindly homosexual employer Geoffrey Ingham. The two lost souls live in harmony until Jo becomes pregnant after a casual affair with black sailor Jimmy. He comes to the rescue by offering to look after the baby. This relatively blissful state of affairs is short-lived; before long, Jo's hateful mother, having been kicked out by Peter, descends upon her daughter and her "family", with all her debilitating emotional baggage intact. A poignant denouement caps this riveting slice-of-life drama.
| | |
| --- | --- |
| Director: | Tony Richardson |
| Screenplay: | Shelagh Delaney, Tony Richardson |
| Music: | John Addison |
| Cinematography: | Walter Lassally |
| Editing: | Anthony Gibbs |
| Cast: | Dora Bryan, Robert Stephens, Rita Tushingham, Murray Melvin, Paul Danquah |
Tony Richardson (1928-1991) was one of the world's most outstanding directors and most widely recongnized representatives of the "New Wave" of British cinema. He studied in Oxford, where he presided over its Dramatic Society. In the years 1949-1951, he directed stage plays and worked in several theatres, as a director. He was a producer in the BBC Television and wrote critical reviews for "Sight and Sound". In 1956, he became affiliated with a playwright John Osborn. He directed two of his plays — Look Back in Anger and Music Hall — for the Royal Court Theatre. After Tom Jones — a film that was awarded 4 Oscars — he became a world-recognised celebrity.