Repressed
Förträngd · dir. Jimmy Olsson
Sweden 2010, 15'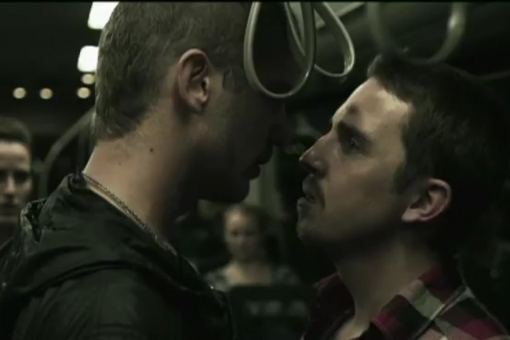 Screenings
06/27, 13:00 · Baj Pomorski – hall B
06/29, 19:30 · Baj Pomorski – hall B
Trailer
On club night, the after-hours bus plays host to the usual drunken banter and rowdy cliques. When Kristoffer notices a dangerously sedated teen, he is confronted with a serious situation from his past – and it propels him to take matters into his own hands.
| | |
| --- | --- |
| Director: | Jimmy Olsson |
| Screenplay: | Jimmy Olsson |
| Cinematography: | Frida Wendel |
| Cast: | Dan Andersson, Camaron Silverek, Suzanna Dilber, Mari Götesdotter, Julius Fleischanderel, Clara Eriksson-Lind |
Jimmy Olsson he was born in the south of Sweden in 1980 and he moved to Stockholm in 2004. He started to work with film in 2002 and have worked in almost every position there is behind the camera.