My Other Half
Mi Otra Mihad · dir. Beatriz Sanchís
Spain 2010, 18'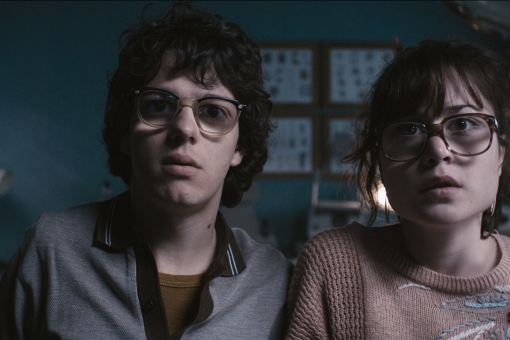 Screenings
06/25, 13:00 · Baj Pomorski – hall B
06/27, 17:00 · Baj Pomorski – hall B
Adrián and Andrea have been linked from the very moment they were born. A weird optical deformity makes them see the world in an incomplete but complementary way. They both know of each other's existence, since they are treated by the same ophthalmologist, Sophie, and have been fantasying from their early days about finding "their other half".
| | |
| --- | --- |
| Director: | Beatriz Sanchís |
| Screenplay: | Beatriz Sanchís |
| Music: | Akrobats |
| Cinematography: | Alvaro Gutiérrez |
| Editing: | Nacho Ruiz Capillas |
| Cast: | Fernando Tielve, Nadia de Santiago, Fanny Gautier |
Beatriz Sanchís is a graduate in audiovisual communication. She combines her role as director with other facets, such as art direction on films and in advertising. Her film My Other Half won the contests in Medina del Campo and Heineken Greenspace.