Uniformed
Uniformadas · dir. Irene Zoe Alameda
Spain 2010, 18'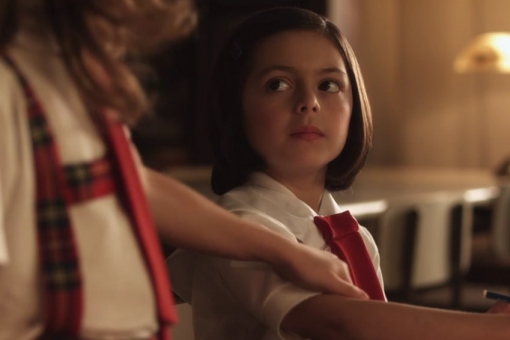 Screenings
06/25, 13:00 · Baj Pomorski – hall B
06/27, 17:00 · Baj Pomorski – hall B
Margaret is a lonely but very observant girl. Everyday, she is impacted by numerous uniforming messages that try to educate her to fulfill a concrete social role. Nevertheless, Margaret has a little secret. And from the shelter of her room, she will show us the strength and the imagination with which she will overcome the established stereotypes.
| | |
| --- | --- |
| Director: | Irene Zoe Alameda |
| Screenplay: | Irene Zoe Alameda |
| Music: | Irene Zoe Alameda |
| Cinematography: | Rick López |
| Editing: | Antonio Gómez Escalonilla |
| Cast: | Nadia Casado, Lowena McDonell, Lucía Caraballo, Pilar Torriente, Ana Hilton |
Irene Zoe Alameda (born in 1974) — she holds a PhD in Comparative Literature from Columbia University and a Master in Film Studies from the same university. She has worked as a scriptwriter, assistant director, producer and art director in several short films.