Growth
Wachstum · dir. Florian Heinzen-Ziob
Germany 2011, 23'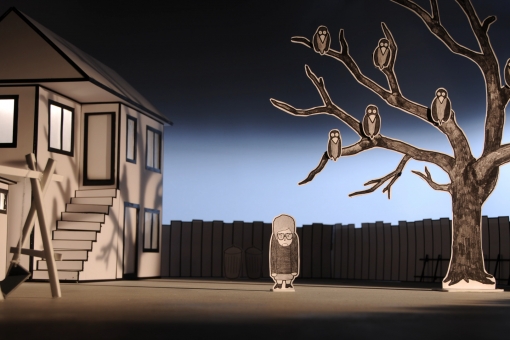 Screenings
06/28, 13:00 · Baj Pomorski – hall B
06/30, 14:30 · Baj Pomorski – hall B
In the garden of my grandparents was standing a cherrytree, which grew every year a little higher. I too was still growing at that time, so did the world population and the gross domestic product. I had the feeling I would keep growing forever. Not until inside my grandmother something began to grow as well, I started to have doubts.
An autobiographical documentary about the utopia of unlimited growth.
| | |
| --- | --- |
| Director: | Florian Heinzen-Ziob |
| Screenplay: | Florian Heinzen-Ziob |
| Music: | Andreas Köcher, Julia Kortowski |
| Cinematography: | Florian Heinzen-Ziob (animacja/animation) |
Florian Heinzen-Ziob (born in 1984) — after receiving his highschool diploma, he was assistant director at the Schauspielhaus Düsseldorf and worked at a postproduction company in Hamburg. Since 2006 he studies at the University of Media Cologne filmdirecting.