Erratum
Erratum · dir. Marek Lechki
Poland 2010, 90'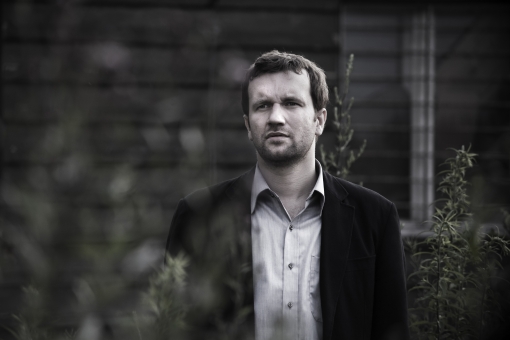 Screenings
06/25, 17:30 · Kino Centrum
06/30, 17:00 · Baj Pomorski – hall B
07/01, 21:00 · Baj Pomorski – hall A
Trailer
If only one could turn back the time and start anew...
Michał, 34 years old, has his life sorted out — there's a wife and son and a good job in an accounting company. One day, he visits his hometown, as his boss asked him to take care of a little something for him. Michał is asked to collect a car from the USA and come back, straight away. Things take an unexpected turn, though... Michał has to stay for a few days, in a place he once so desperately ran away from. Many things come back: memories, buddies from his band, dreams... Michał also rediscovers familiar places, he had already forgotten, as well as events from the past that had changed his life. Who knows, maybe some things can still be undone?
| | |
| --- | --- |
| Director: | Marek Lechki |
| Screenplay: | Marek Lechki |
| Music: | Bartek Straburzyński |
| Cinematography: | Przemysław Kamiński |
| Editing: | Robert Mańkowski |
| Cast: | Tomasz Kot, Ryszard Kotys, Tomasz Radawiec, Janusz Michałowski, Kalina Kunkiewicz, Jerzy Rogalski |
| Awards: | Nagroda za debiut reżyserski – XXXV FPFF (Gdynia, 2010) / Award for Director's Debut – PFF Gdynia (2010); Nagroda Główna w Konkursie "1-2" Warszawski Festiwal Filmowy (2010) / Main Prize in the "1-2" Competition at the Warsaw Film Festival (2010); Nagroda za scenariusz – MFF Saloniki / Award for Screenplay – IFF Thessaloniki (2010); Nagroda FIPRESCI – MFF Montevideo / FIPRESCI Award – IFF in Montevideo (2011) |
Marek Lechki (born in 1975) — a director and screenwriter. When graduated from secondary school, he spent two years in the State Junior College of Culture Animation and Library Science in Wrocław, speciality: film. There he studied the history and theory of film, which enabled him to make his first short films and small documentary forms. They received some occasional recognition and awards, at festivals of non-professional films. In 2002, he graduated from the Krzysztof Kieślowski Radio and Television Faculty of the University of Silesia, in Katowice. In 2002 he also made My Town (Moje miasto), a highly acclaimed film that received many awards.