Away from the City
Daleko od miasta · dir. Maciej Cuske
Poland 2011, 54'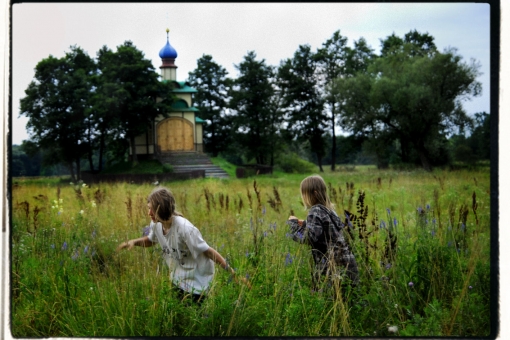 Screenings
06/26, 18:00 · Baj Pomorski – hall B
A group of boys stay in the countryside for the summer, far away from the hustle and bustle of the city. Bored, they spend time talking about their future adult life and making a film. It brings back the memories of childhood holidays that lasted forever... There was enough time to do anything: sleep in a tent or talk about ghosts at night. "They are just a different race", as one of the protagonists says. The boys are still immature — they can still have a serious discussion about the Bermuda Triangle. Away from the City combines an idyllic atmosphere of the countryside and the passion of creation with a reflection on maturing, when one asks the first questions to themselves and to the world.
| | |
| --- | --- |
| Director: | Maciej Cuske |
| Screenplay: | Maciej Cuske |
| Editing: | Dorota Wardęszkiewicz, Maciej Cuske |
Maciej Cuske was born in Bydgoszcz, on 28th March 1972. He was one of the best students of the elite Andrzej Wajda Master School of Film Directing in Warsaw. He was awarded, among others, at TOFIFEST (Special Award FLISAK 2004) and at Krakow Film Festival (Audience Award and Bronze Hobby-Horse Award in 2005). I co wy na to Gałuszko? (2000) was his debut film, made in collaboration with Marcin Sauter. It has become a cult film of the Polish independent cinema. Cuske is also the author of such superb films as Antique Shop and Elektriczka. Cuske started "Paladino" Production Company, together with Marcin Sauter and two other friends.
Filmography:
2011 – Daleko od miasta / Away from the City
2009 – Ruzenshtern
2008 – Andrzej Wajda: róbmy zdjęcie!
2007 – Na niebie na ziemi
2006 – Ahoj
2005 – Antykwariat
2005 – Elektryczka
2004 – Kuracja
2003 – Cisza
2001 – I co wy na to Gałuszko?