Black Sun
Il Sole nero · dir. Krzysztof Zanussi
France, Italy 2007, 93'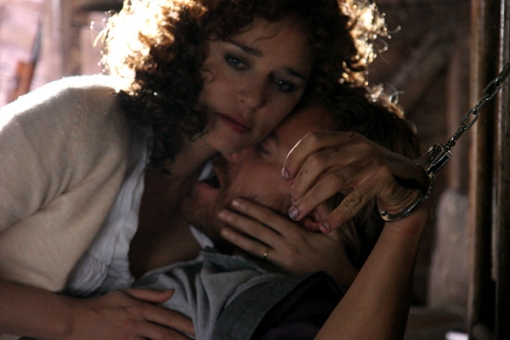 Screenings
06/26, 19:45 · Kino Centrum
Trailer
Black Sun is based on a play, by Rocco Familiari. It is inspired by true events that took place twenty years ago in Catania, Sicily.
Agata and Manfredi are young and in love. However, their happiness ends in a brutal way, when Manfredi is killed by a drug addict. When Agata finally overcomes her shock, she feels an overwhelming urge to find the killer and avenge her lover. She puts no stock in the judiciary system, which demonstrates leniency and passiveness. She is horrified to learn from the police that the killer might be released after serving only 7 or 8 years, thanks to amnesty and reduction of sentence. Therefore, she wants justice served, in her own way. One day, she finds the killer and starts to seduce him, step by step...
It is a film about love and crime, hatred and forgiveness and the dynamics between good and evil...
| | |
| --- | --- |
| Director: | Krzysztof Zanussi |
| Screenplay: | Rocco Familiari, Krzysztof Zanussi |
| Music: | Wojciech Kilar |
| Cinematography: | Ennio Guarnieri |
| Editing: | Paola Freddi |
| Cast: | Valeria Golino, Remo Girone, Toni Bertorelli, Kaspar Capparoni, Lorenzo Balducci |
Krzysztof Zanussi (born in 1939) — director, screenwriter and film producer. He studied physics at the University of Warsaw (1955-1959) and philosophy, at the Jagiellonian University (1959-1962). He took part in an amateur film movement. He has been the art director and then the director of the "To" Film Studio, since 1980. In the years 1971-1983, he was a vice-president of the Polish Filmmakers Association and a member of the State Cinema Committee (since 1987). He has given lectures at film academies, including, among others, the Film School in Lodz and the National Film School in Great Britain. He is also a theatre director.
Selected filmography:
2008 – Serce na dłoni / And A Warm Heart
2007 – Il Sole Nero / Black Sun
2005 – Persona non grata
2002 – Suplement / The Supplement
2000 – Życie jako śmiertelna choroba przenoszona drogą płciową / Life as a Fatal Sexually Transmitted Disease
1995 – Cwał / At Full Gallop
1982 – Imperativ / Imperative
1978 – Spirala / Spiral
1972 – Iluminacja / The Illumination
1967 – Twarzą w twarz / Face to Face