Lynch
Lincz · dir. Krzysztof Łukaszewicz
Poland 2010, 81'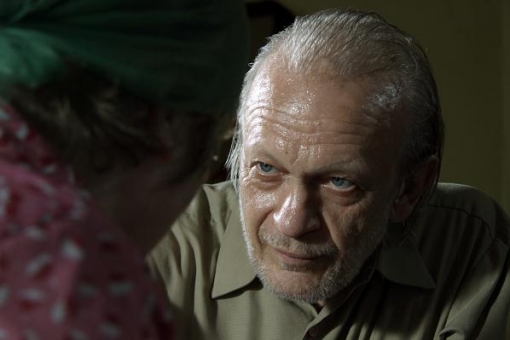 Screenings
06/26, 19:00 · Baj Pomorski – hall A
Trailer
It is a thriller, inspired by the infamous murder that took place in Włodowa (in July 2005) and appalled Polish media and the judiciary system. The residents of a small town in the Polish region of Masuria witnessed a bloody murder, which might have been committed by any of the people living in the vicinity. It turns out that the victim — a 60-year-old persistent offender — had been cruelly harassing his neighbours, for many years. The inquiry to follow will bring to light the secrets of local people, which were so carefully hidden.
As the director commented on the plot: "(...) this story could have happened virtually anywhere. The civilizational backwardness cannot be ascribed only to the Polish countryside. (...) Villagers, when left on their own, will make quite different decisions than city people, as they see the reality in a much more ambivalent way. Good is good and evil is evil — there is no room for relativism. An so, the decisions made in extreme situations often have a drastic dimension to them."
| | |
| --- | --- |
| Director: | Krzysztof Łukaszewicz |
| Screenplay: | Krzysztof Łukaszewicz |
| Music: | Jarosław M. Papaj |
| Cinematography: | Witold Stok |
| Editing: | Milenia Fiedler |
| Cast: | Leszek Lichota, Wiesław Komasa, Izabela Kuna, Maciej Mikołajczyk, Łukasz Simlat, Tamara Arciuch |
| Awards: | Grand Prix, Najlepszy debiut w głównej roli męskiej – Festiwal "Młodzi i Film" / Grand Prix, Best Debut in Lead Male Character at the "Young and Cinema" Festival in Koszalin (2010) |
Krzysztof Łukaszewicz (born in 1976 in Szczecin) graduated from the Faculty of Economics and Management at the University of Szczecin, and Journalism and Political Sciences at Warsaw University. He has been connected with the Polish cinema for 13 years. He worked as an Assistant Director for the movies: Fire and Sword and Quo Vadis. As a Second Director he was involved in such film and television productions as John Paul II, Benek, General Nil and Glina II. He is the author of the books: Sto Dni Hoffmana and Igrzysko Kawalerowicza. Thriller Lynch is his feature film debut.