Must See Must Be. The section Must See Must Bee is a summary of the films screened during the most important film festivals around the world which even the most knowledgeable film enthusiasts might have missed, when making an effort to digest the plethora of new film productions. More »
Polonica. Polish artists are crossing the boundaries — both metaphorically, and literally. When working abroad, their contribute their unique style, talent, and personality, to international cinema. The section POLONICA is designed to present the most interesting films made by or with the participation of Polish male and female artists. More »
Tim Burton's Peculiar Five. Peculiar, unconventional, unique, unlike any other artist in the world — you cannot confuse him with anybody else. The world of Tim Burton is one of immense and absolutely unique imagination, filled with various colours, and abundant in astonishing sounds and characters. This is a cinema you cannot tame or stop. Beautiful, lively, and absorbing. More »
Made in Poland
Made in Poland · dir. Przemysław Wojcieszek
Poland 2010, 90'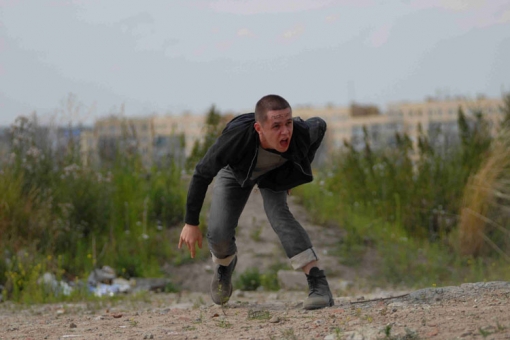 Screenings
06/27, 19:30 · Kino Centrum
Trailer
Made in Poland is a story about a young altar boy, Boguś Kowalski, who wakes up one day with an overwhelming urge to amend the world. However, that urge is accompanied by rebellion... He needs support for his actions and seeks advice from his mentors: Polish teacher, priest and mother — a devoted fan of Krzysztof Krawczyk. Boguś establishes a "rebellious community association", for which he wants to recruit his friends and neighbours. All of a sudden, he meets an intriguing red-haired girl... Unfortunately, now is not the time for a romance, as he comes into conflict with a local mafia.
| | |
| --- | --- |
| Director: | Przemysław Wojcieszek |
| Screenplay: | Przemysław Wojcieszek |
| Music: | Jakub Kapsa |
| Cinematography: | Joanna Dylewska |
| Editing: | Daniel Zioła |
| Cast: | Paweł Wawer jr, Janusz Chabior, Eryk Lubos, Grzegorz Sowa, Wiesław Cichy, Dariusz Maj, Michał Majnicz |
| Awards: | Najlepsza drugoplanowa rola męska – Złote Lwy, FPFF w Gdyni / Best Supporting Male Actor – Golden Lions, PFF in Gdynia (2010); Wrocławska festiwalowa nagroda filmowa w konkursie "Nowe Kino Polskie" – Era Nowe Horyzonty / Festival Film Award in the "New Polish Cinema" Competition in Wroclaw – Era Nowe Horyzonty (2010) |
Przemysław Wojcieszek (born in 1974) — he is a film and theatre director, and a screenwriter. He has graduated from the Faculty of Polish Studies at the Jagiellonian University in Krakow and from journalism at the University of Wroclaw. In 1998, he debuted as a screenwriter in the widely-commented film by Witold Adamek — Monday. A year later, Wojcieszek made his first own film — Kill Them All — working in semi-professional conditions. The year 2001 saw another of his films — Louder than Bombs. He has collaborated with theatre since 2004.