Simple desires
Proste pragnienia · dir. Marek Stacharski
Poland 2011, 85'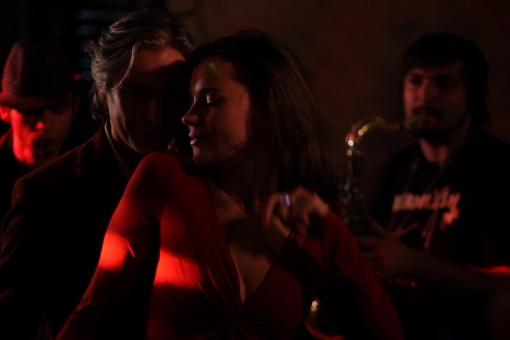 Screenings
06/30, 15:00 · Baj Pomorski – hall A
Single mother raising a teenage son. Father involved in petty crime, wishing good for their loved ones... Young people dreaming of a better life... All caught up in their problems are becoming increasingly alienated from each other in finding their own happiness... Excellent actors' performances by Aleksandra Nieśpielak,  Bartek Topa and Janusz Chabior. Great shots of, intriguing story...
| | |
| --- | --- |
| Director: | Marek Stacharski |
| Screenplay: | Marek Stacharski |
| Music: | Marcin Nierubiec |
| Cinematography: | Yori Fabian |
| Editing: | Marek Mirkiewicz |
| Cast: | Aleksandra Nieśpielak, Bartłomiej Topa, Michał Śliwa, Lolita Dedyukh, Janusz Chabior, Antoni Królikowski |
Marek Stacharski (born in 1960) — director and screenwriter; graduated from the department of law at the Jagiellonian University and Postgraduate School of Journalism at the University of Warsaw. He has also graduated from the Film School in Łódź and the National Film and Television School in Great Britain. In the years 1987-2001, he worked as a journalist and director of documentaries, in the Documentary Section for Channel One of the Polish Television. During that time, he made more than 50 documentary programmes and films. While in London, he made 3 short documentary films. Facing Up is his feature debut.