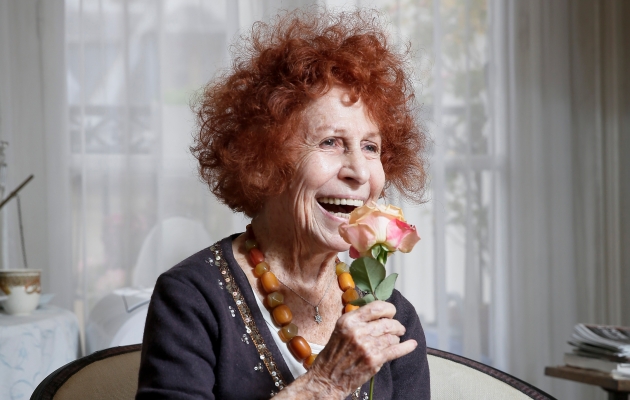 "Rebels" is a section designed to become a lens through which we can take a closer look at portraits of unusual male and female characters we meet in our everyday lives. They are often barely known to us, or even completely anonymous. This section will also bring us closer to stories about such people captured by a camera.
This year, the section will be dedicated to eight women, whose extraordinary lives, energetic attitude, and personal courage should serve as an inspiration to us all.
They are Ruth Bader Ginsberg, Marceline Loridan-Ivens, Ella Blumenthal, Theodora Vasquez, Hissa Hilal, Esty Shushan, Jane Jacobs, and Greta Thunberg. They are the heroines the films included in this section are dedicated to. They are or were activists, war heroes, members of social and political organisations, who fought their battles both by spoken and written word. Their unique personalities and lives form a full spectrum of contemporary history, presented in eight documentary films. The "Rebels" section will be presented in the online format at this year's edition of Tofifest. All of the films will be screened in the period from 28th June to 11th July, 2022.
"Ruth: Justice Ginsburg in Her Own Words" USA 2019, dir. Freida Lee Mock
"Marceline. A woman. A century" France / Netherlands 2019, dir. Cordelia Dvorak
"I Am Here" South Africa 2021, dir. Jordy Sank
"Fly So Far" El Salvador, Sweden 2021, dir. Celina Escher
"The Poetess" Germany, UAE 2017, dir. Stefanie Brockhaus, Andreas Wolff
"Women of Valor" Israel 2021, dir. Anna Somershaf
"Citizen Jane" USA 2016, dir. Matt Tyrnauer
"I Am Greta" Sweden 2020, dir. Nathan Grossman