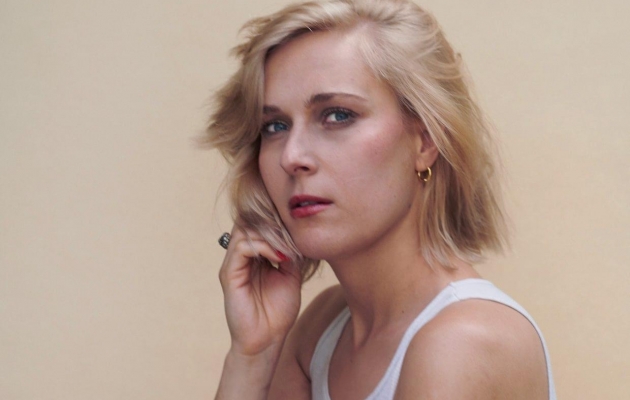 Bella Women Golden Angel Awards for a European Actress are given to female artists, whose artistic careers are a combination of courage and talent. As the festival, we have cooperated with TZMO S.A., our main sponsor and owner of the Bella brand, already for four years to make sure that this award is given to extraordinary young actresses of European cinema. So far, this honorary award has been given to Maria Sadowska, Sandra Drzymalska, and Maria Dębska, as part of the Bella Women section. During this year's edition of the festival, the award is going to be presented to Lena Góra.
This year, this award is going to be given to an unconventional and extremely talented actress, who has already been involved in international film productions, despite her young age. We are proud to be giving the Bella Women Golden Angel in the hands of Lena Góra, comments Kafka Jaworska, director of the Tofifest IFF. Kujawy Pomorze Region.
Lena Góra is a young and talented author of films, screenwriter, and actress. Polish viewers will already recognise her from the super production 'Król' made for Canal+, or the film 'Noc w przedszkolu / A Night at the Kindergarten' made for Netflix. She is a co-writer of the script for and plays the main protagonist in the film 'Roving Woman', where she partnered up with Academy Award nominee John Hawkes. The executive producer of the film is the legendary German film director Wim Wenders, and the film had its worldwide première last year, during the New York's Tribeca FF founded by Robert De Niro. Lena Góra was also cast in the latest horror film directed by Bernard Rose - author of the iconic 'Candyman'. 2023 will also see the première of the film 'Imago', in which Lena Góra was cast to play the main character.
The idea behind the section Bella Women is to promote films made by women and to emphasize their impact on the world of film. All guests of Tofifest will have a chance to meet with Lena Góra, winner of this year's Bella Women Golden Angel, on 30th June, after the screening of the film 'Roving Woman'.
---
The 21st edition of The Tofifest International Film Festival. Kujawy Pomorze Region takes place from 27th June, 2023, to 2nd July, 2023, (as always) in Toruń. Our festival audiences can see festival screenings at various locations, namely the Festival Centre in the Cultural and Congress Centre Jordanki, Cinema City, an open-air cinema in the yard of the Old Town City Hall, and in the Końcówa pub.
We would like to invite you to experience unique cinema, which asks many questions and leaves the task of finding answers to the audience.
---
The partners that support the Award and the section Bella Women are TZMO S.A. (the main sponsor of the Festival) and the Bella Brand.