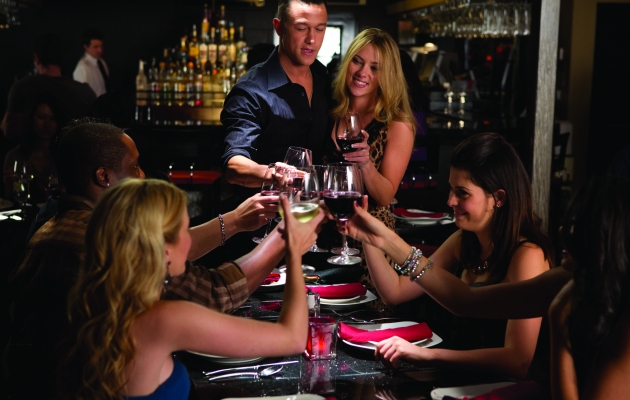 Screenings
10/21, 21:00 · Od Nowa – new hall
There are only a couple things that matter for Jon Martello: gym, car, God, family, buddies, and porn films. His buddies call him Don Jon, as there is no woman, who could resist him. Barbara is young, sexy, and she has "a class". She is in love with love stories made in Hollywood and dreams about Prince Charming, with whom she would ride towards the setting sun. Both of them love film, particularly those that end happily... Even though each of them prefers a different genre...
Don Jon is a feisty comedy, in which he — a handsome sex addict — meets her — a sexy blonde and incurable romantic. The film is an original love story, in which the two favourite pop-culture genres — porn and melodrama — flirt with each other...
| | |
| --- | --- |
| Director: | Joseph Gordon-Levitt |
| Screenplay: | Joseph Gordon-Levitt |
| Music: | Nathan Johnson |
| Cinematography: | Thomas Kloss |
| Editing: | Lauren Zuckerman |
| Cast: | Scarlett Johansson, Joseph Gordon-Levitt, Julianne Moore, Tony Danza, Brie Larson, Rob Brown |
Joseph Gordon-Levitt was born in Los Angeles, in 1981. He is an actor, screenwriter, and director. When was a little boy, he already appeared in commercials and school plays. When he was 6, Gordon-Levitt appeared in Stranger on My Land, a western made by the ABC Network. His screen debut came with Beethoven, a family film. He gained popularity with the following films: Mysterious Skin (2004), 500 Days of Summer (2009), Inception (2010), 50/50 (2011), and Looper (2012). In 2009, he written a screenplay for and directed Sparks, a short film. Don Jon is his full-length debut.