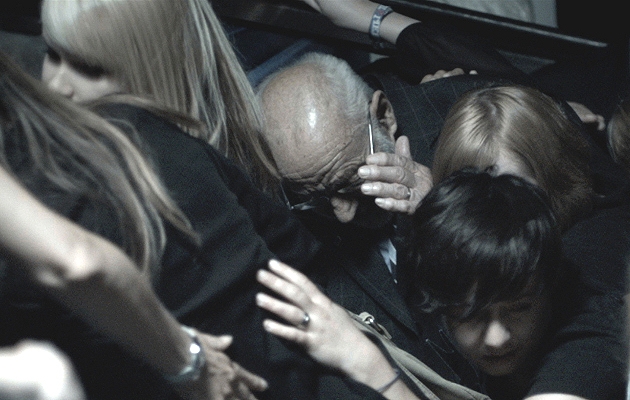 Screenings
10/22, 13:15 · Od Nowa – new hall
A mass panic in a vast subway station somewhere in the Northwestern hemisphere leaves its survivors perplexed. What happened to trigger the stampede? At the peak of the rush hour the film takes us on a journey into the landscape of public fears.
| | |
| --- | --- |
| Director: | Cyril Schäublin |
| Screenplay: | Cyril Schäublin |
| Music: | Roman Lemberg |
| Cinematography: | Gaëtan Innocent Varone |
| Editing: | Karsten Weissenfels, Cyril Schäublin |
| Cast: | Dagna Litzenberger, Urs Jucker, Harvey Friedman, Ursina Lardi, Roman Lemberg |
Cyril Schäublin was born in 1984 in Zurich, Switzerland. He enrolled in Sinology (Mandarin) and Ethnology at the University of Zurich and followed for a year at the Beijing Language and Culture University in China. Back in Europe, he studied Cinema in Paris and in Berlin, where he graduated in 2012 at the German Film and Television Academy Berlin (dffb).