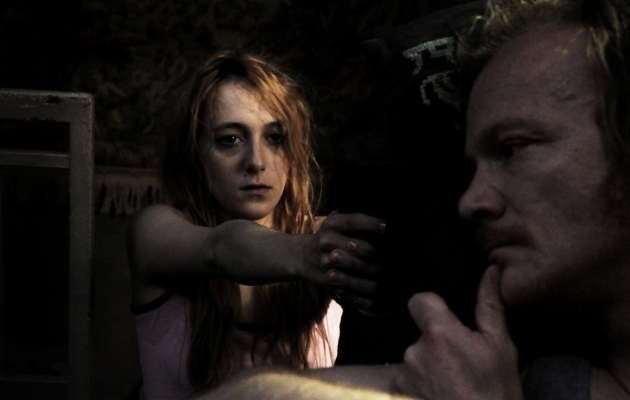 Screenings
10/24, 16:45 · Od Nowa – new hall
Eryk, the main protagonist, returns to his childhood home. He is an ex-army officer, who participated in secret missions that took place in many hot spots, around the globe. He lives alone, surrounded only by modern electronic devices and wildlife, and works on a secret mission. At the same time, he struggles with images from the past that have been haunting him. An encounter with Bezi, a girl who lives nearby, gives him an opportunity to feel comfort in her arms, even if for just a brief moment. Eryk thinks that he is in control of the situation. When he discovers that it is his mind that controls him, it is already too late.
| | |
| --- | --- |
| Director: | Jan Jakub Kolski |
| Screenplay: | Jan Jakub Kolski |
| Music: | Dariusz Górniok |
| Cinematography: | Michał Pakulski |
| Editing: | Piotr Kolski |
| Cast: | Eryk Lubos, Agnieszka Pawełkiewicz, Aleksandra Michael, Marek Kasprzyk, Mariusz Bonaszewski |
| Awards: | MFF w Karlowych Warach / IFF in Karlovy Vary – Najlepszy Aktor / Best Actor (2012); Camerimage / Camerimage International Festival of the Art of Cinematography– Złota Żaba: Najlepszy Film / Golden Frog: Best Film (2012) |
Jan Jakub Kolski was born in 1956, in Wroclaw. He is a director, screenwriter, operator, and one of the most interesting filmmakers in Poland. His portfolio includes between ten and twenty feature films, of which almost every single one won awards. In 1985, Kolski graduated from the Faculty of Cinematography at the Lodz Film School. He started his film career from making short films. His full-length debut came in 1990 with The Burial of a Potato. In 1993, he gained a nationwide popularity with Johnnie Aquarius aka Johnnie Waterman, which won him Paszport Polityki (Polityka's Passport), in 1994.
Filmography:
2012 – Zabić bobra / To Kill a Beaver
2010 – Wenecja
2008 – Afonia i pszczoły / Happy Aphonya
2006 – Jasminum
2003 – Pornografia / Pornography
2000 – Daleko od okna / Far from the Window
1998 – Historia kina w Popielawach / History of Cinema in Popielawy
1995 – Cudowne miejsce / Miraculous Place