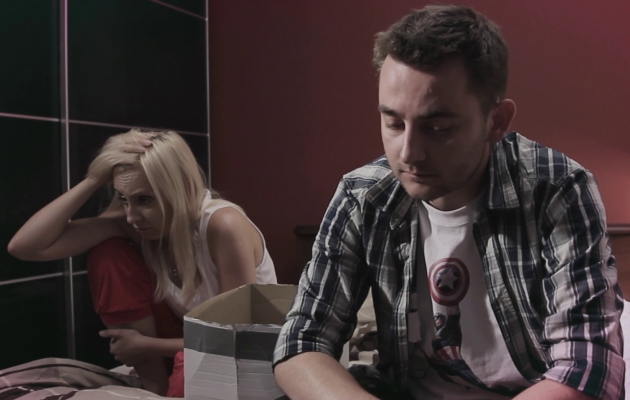 Screenings
10/24, 15:00 · Od Nowa – large hall
Jacek is a journalist, who works in a regional newspaper, in a rather small town. He is writing an article about the shady business of Henryk Czerny, a local businessman. One day, Czerny's daughter comes to visit Jacek, much to his surprise. She makes Jacek an enigmatic proposal. The journalist has a feeling that he is being drawn into a something dirty... The Dirt is a psychological crime film, where nothing is what it seems.
| | |
| --- | --- |
| Director: | Piotr Waśniewski |
| Screenplay: | Piotr Waśniewski |
| Music: | Kuba Słomkowski, Doc, Big Blood |
| Cinematography: | Lubomir Sulgostowski, Ryszard Duczyc |
| Editing: | Andrzej Affek |
| Cast: | Cezary Kaźmierski, Dagmara Brodziak, Michał Wojciula, Katarzyna Modet, Dariusz "Yohaan" Waśniewski |
Piotr Waśniewski was born in 1984, in Włocławek. He has graduated from Polish Studies at the Nicolaus Copernicus University in Toruń, and is currently studying directing at the Academy of Film and Television in Warsaw. He has cooperated in the making of two short documentaries: Leon naukowiec and Biegam, więc jestem. The Dirt is his directing debut.