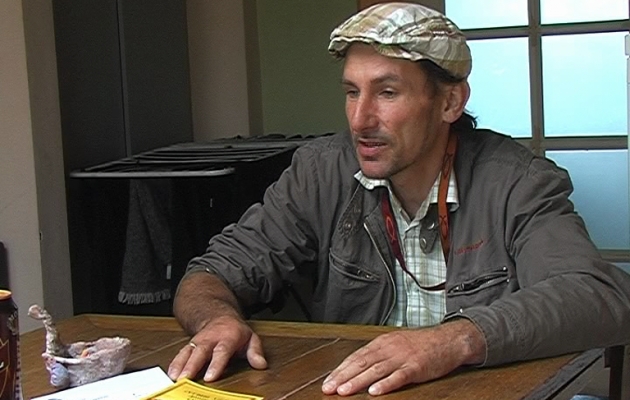 Screenings
10/22, 19:45 · Od Nowa – large hall
Dygol was a nobody. He ended up in the absolute gutter. But one day something happened and it breathed new life into him. Dygol is a short and heartbreaking documentary about a man, who has put himself back together again, for the sake of others.
| | |
| --- | --- |
| Director: | Dariusz Gackowski |
| Production: | Dariusz Gackowski |
Dariusz Gackowski is the author of highly valued documentaries, such as Do naprawy — about the still operating repair shop for audio & video devices run by Janusz Borowy, or Kinooperator — about the oldest cameraman from the Documentary and Feature Film Production Company (WFDiF) in Warsaw. Dariusz Gackowski is a graduate of the European Academy of Photography in Warsaw.