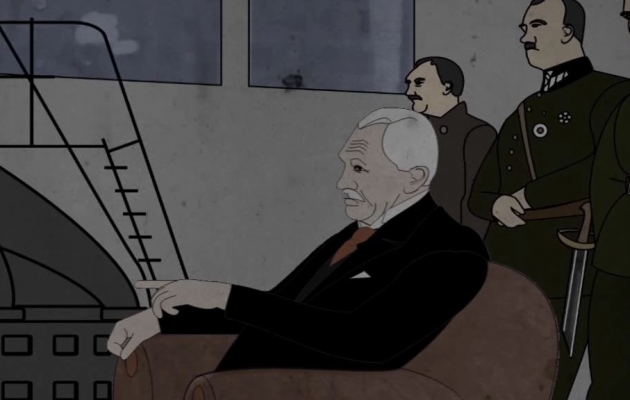 Screenings
10/22, 15:15 · Od Nowa – large hall
It is an animated documentary that shows the building of a hydro-electric power plant on the Wda River, in the town of Żur, in the interwar period. It was a significant enterprise at the time, as that hydro-electric power plant and the power plant in Gródek, among other, made it possible to develop the harbour and city of Gdynia.
| | |
| --- | --- |
| Director: | Dawid Żurawski |
| Screenplay: | Dawid Żurawski |
| Music: | Arnold Kurzyński |
| Editing: | Dawid Żurawski |
| Cast: | Paweł Olszowik (lektor/lector) |
Dawid Żurawski was born in Jeżewo, in the commune of Świecie (Kujawsko-Pomorskie Province). He has already made several independent film productions: Rock'n'Roll (2010), Na rybkach and Jesień (2009), Smok z kopalni Riven, and Stary człowiek i kwiatek (2008).