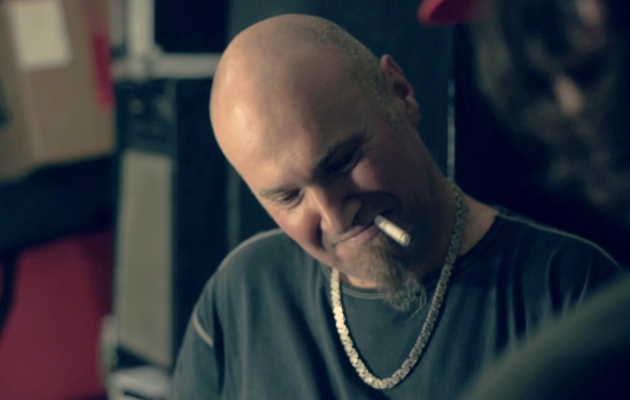 Screenings
10/22, 15:15 · Od Nowa – large hall
Splendid Isolation tells the story of a homeless addict. A man whose life's focus shifted from battling alcohol to battling every obstacle between himself and alcohol. The video was filmed mostly on the streets of Bydgoszcz last year, when the city celebrated its 666th anniversary.
| | |
| --- | --- |
| Director: | Ian Giedrojć |
| Screenplay: | Ian Giedrojć |
| Music: | Nihil Quest |
| Cinematography: | Ian Giedrojć |
| Editing: | Ian Giedrojć |
| Cast: | Piotr Schutta, Jarosław Koźbiał, Szymon Olkowski, Joanna Studzińska, Kamila Wójcik, Bartłomiej Wanecki |
Ian Giedrojć was born in 1979. He is a political scientist by education, but works as a journalist. He is also a vocalist, composer, and creator of video-clips for Nihil Quest, a hard rock and metal band from Bydgoszcz. Occasionally, Ian writes film scripts and prose. He runs a blog called Dehumanizer. He is the author of a highly-regarded documentary titled Wolfsschanze. Wolf's Lair: Hitler's Headquarters (2006).