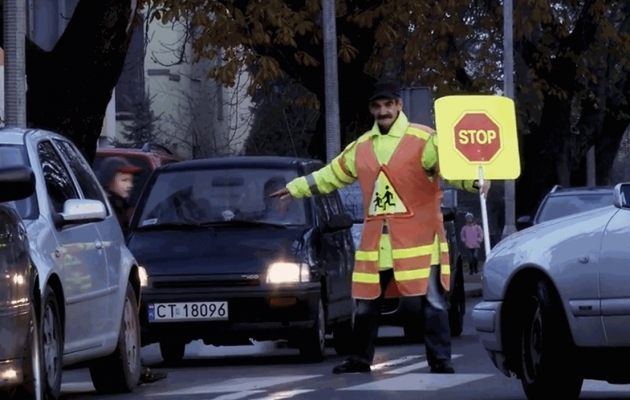 Screenings
10/22, 15:15 · Od Nowa – large hall
The film tells a story about Mr Henryk and his job — he is the so-called "Agatka", i.e. a person, who helps children cross the street, on their way to school. It is an authentic story about his commitment and joy that he is any work at all. The film is the beginning of a series of stories about people from our region, who have a passion for their work, although the work itself may seem boring.
| | |
| --- | --- |
| Director: | Kajetan Pochylski |
| Screenplay: | Kajetan Pochylski |
| Cinematography: | Kajetan Pochylski |
| Editing: | Kajetan Pochylski |
Kajetan Pochylski was born in 1984, in Mogilno. In the years 2005-2010, he studied at the Faculty of Fine Arts of the Nicolaus Copernicus University in Toruń, under the supervision of prof. Bogdan Chmielewski, in the Department of Drawing. In 2013, he graduated from the Multi Art Academy — Film School in Krakow, in the faculty of cinematography. He specialises in drawings, video installations, animations, and documentaries.