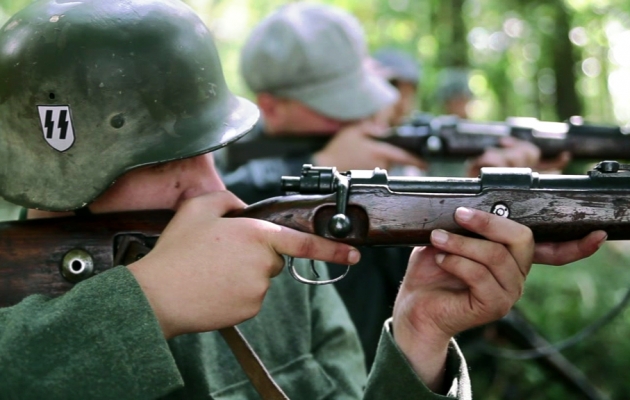 Screenings
10/22, 19:45 · Od Nowa – large hall
Tryszczyn 1939 presents one of the greatest war crimes committed by the German army in 1939, near Bydgoszcz. It is 3rd September 1939. The Polish 62nd Infantry Regiment — called "The Children of Bydgoszcz" — fought a day-long battle and stopped the advancement of the German 50th Infantry Division. Nearly a month later, the German invaders committed one of the most atrocious crimes in the area of Bydgoszcz, in the already deserted Polish trenches. Almost a thousand Polish and Jewish citizens were murdered in a cruel way.
| | |
| --- | --- |
| Director: | Robert Grochowski, Sławomir Brett |
| Production: | sonicARTstudio |
Robert Grochowski is a director and archaeologist, who works for the Provincial Committee for the Protection of Struggle and Martyrdom Sites. He came up with a concept for the film 3 years ago, when excavating at the murder site.