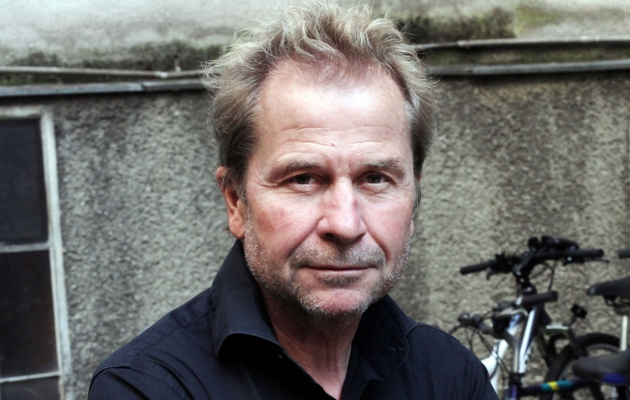 He is one of the most controversial film directors in Europe, often referred to as "the Master of Discomfort". He is very straightforward about the fact that his films are supposed to irritate and hurt: "My films are not to entertain or amuse, but to be intense and touch the audience." Some love him, while others find him blasphemous. Nonetheless, we know one thing for sure — Seidl is a great artist and his work will leave nobody indifferent.
Ulrich Seidlwas born in 1952. He started his career in 1980, as a film director, screenwriter, and producer. His first film work was documentaries, including One Forty, Animal Love, Models, or Jesus, You Know. His full-length debut was Dog Days, which won him, among others, a Special Prize of the Jury at the Venice IFF. The film is comprised of six intimate stories that take place in Vienna, during the hottest weekend of the year. Import/Export was his second feature film, which was screened in Competition, at the Cannes IFF. The protagonists in the film are young Europeans, who try to start a better life, in a new place. Unfortunately, they clash with the cruel reality, quite soon.
The director has recently created a trilogy about the three Biblical virtues confronted with the reality of modern Western civilisation. Paradise: Love is the first part of this feminine trilogy, which is a satire on looking for elusive happiness. The protagonist in Paradise: Faith is Anna Maria, who spends every free minute of her time on missionary activities, as she intends to heal Austria and bring it back on the path of faith. As for Paradise: Hope, its protagonist takes part in a holiday camp for obese teenagers and for the first time in her life becomes ecstatically infatuated with a much older doctor. The director is currently working on his new film, In the Basement, which is supposed to be a story about the everyday life of people in Austria, and the secrets they keep.
The director admits that he both loves and hates Austria — the country he comes from. He believes that his fellow countrymen have long been sweeping the topics they feel uncomfortable about under the carpet — the topics he now wants to uncover. "I am aware that the things I show are those we usually hide in shame. My films contain very explicit moments, but also a lot of affection and black Austrian sense of humour," he said in one of the interviews. His films are very universal, which makes them clear all around the world, same as the work of Elfriede Jelinek, Thomas Bernhard, or Michael Haneke.