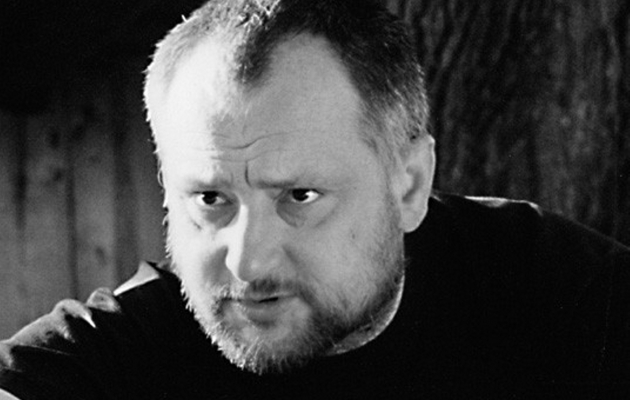 He has been the most important Slovakian film director, since the Velvet Revolution. His Everything I Like was nominated for Academy Awards, in the Best Foreign Language Film category. More than that, his latest film, Gypsy (2011), was the Slovakian entry for the Best Foreign Language Film at the 84th Academy Awards.
Martin Šulík was born in 1962. He graduated from the Academy of Performing Arts in Bratislava. While studying, he already directed a couple of short films, and one of them — Staccato — won a prestigious award at the Gijón International Film Festival (Spain). In 1991, Šulík debuted with a full-length film Tenderness, which was a love drama involving three protagonists. His successive film, i.e. Everything I Like, was a comical story about the reality on Slovakia. As for The Garden, which was made two years later, it was about a dream place one would love to live in. After a quarrel with his family and a lover, the main protagonist Jakub moves out of the house and goes to a house inherited from his grandfather, where he intends to start a new life. Šulík's successive picture was Orbis Pictus, which was co-produced with the Czech, same as The Garden. The protagonist in the film is Teresa, who was brought up in a children's home. One day, she decides to set on a journey and look for her mother. Later, Martin Šulík directed Prague Stories and Landscape, both in 2000. The latter of the two discusses the past, present, and future of Slovakia. In 2005, The City of the Sun was released, which was an ironic approach to the issue of religiousness in Slovakia. Gypsy, his latest film, is a story about a 14-year-old-boy, whose father dies in unclear circumstances.
The primary subject of all the films by Šulík is looking for one's own identity, being attached to certain values, traditions, and the place of one's origin. The director focuses his attention on the Slovakian countryside and its inhabitants, recognising them as the only promoters of the axiological system in the world of today. According to the director's own words in one of his interviews: "Everybody is looking for their identity, their own and the national one. We, the Slovaks, don't have it easy, as we refuse to accept our past. However, one must bear in mind that our identity differs very much from the identities of the neighbouring countries." The work of this artist can serve as a guide to learn about the Slovakian culture.
In 1995, Šulík was awarded a Special Prize of the Jury for Záhrada, at the Karlovy Vary IFF, while Gypsy brought him the following awards, at the Karlovy Vary IFF in 2011: Special Prize of the Jury, Honorary Mention of the Actor, Don Quijote Award, and the Europa Cinemas Label.