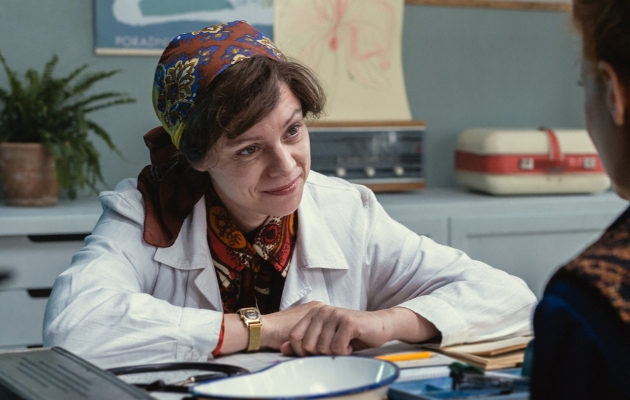 23 October, 15:00 · Cinema City – room 6
Michalina Wisłocka wrote a book that has changed everything. However, before the Art of Loving conquered the publishing market in Poland, its author had gone through a serious ordeal. The famous gynaecologist dedicated many years of her life to bring down the conservative morals, at the same fighting heartless censorship. The story about the creation of The Art of Loving by Michalina Wisłocka is one about the sexual revolution that happened in the gloomy time of the People's Republic of Poland.
| | |
| --- | --- |
| Director: | Maria Sadowska |
| Screenplay: | Krzysztof Rak |
| Music: | Radzimir Dębski |
| Cinematography: | Michał Sobociński |
| Editing: | Jarosław Kamiński |
| Cast: | Magdalena Boczarska, Piotr Adamczyk, Justyna Wasilewska, Eryk Lubos, Danuta Stenka, Karolina Gruszka, Borys Szyc |
| Producer: | Krzysztof Terej |
| Production: | Watchout Productions |
| Distribution: | Next Film |
| Awards: | Festiwal Filmów Polskich "Wisła" w Rosji / The Vistula Polish Film Festival in Russia – Wyróżnienie, Nagroda Publiczności / Special Mention, Audience Award (2017) |
Maria Sadowska — she was born in 1976. She is a director, screenwriter, composer, arranger and producer. She has graduated from the Academy of Film and Television in Warsaw and from the Faculty of Directing at the Film School in Lodz. Her professional portfolio includes many video clips made for, among others, Kasia Nosowska and Renata Przemyk. She is the author of a short film titled Demakijaż and the award-winning full-feature film Women's Day.
Selected Filmography:
2017 – Sztuka kochania. Historia Michaliny Wisłockiej / The Art of Loving. Story of Michalina Wislocka
2012 – Dzień kobiet / Women's Day
2009 – Demakijaż